Mitsui & Co., Ltd. ("Mitsui", Head Office: Tokyo, President and CEO: Kenichi Hori) and TriNetX, LLC ("TriNetX", Head Office: Massachusetts, U.S., CEO: Gadi Lachman), the global network of healthcare organizations driving real-world research to accelerate the development of new therapies, have signed a partnership agreement to support the expansion of TriNetX's network in Japan.
TriNetX is one of the largest and fastest growing collaborative research technology platforms with healthcare organizations and life sciences companies spanning North and South America, EMEA, and Asia-Pacific. It uses the power of real-world data (RWD) and provides its worldwide community with the ability to improve protocol design, streamline trial operations, refine safety signals, and enrich real-world evidence (RWE) generation. Mitsui will assist Japanese healthcare organizations with joining TriNetX so that these organizations are able to take advantage of up-to-date, global RWD for investigator-initiated and industry-sponsored research opportunities.
According to the 2021 budget, Japan spends around ¥46.6 trillion on its national medical expenditure each year, with the Japanese hospital industry accounting for about one half of that spending. A significant number of hospitals are facing financial difficulties and are working to improve their operating efficiency and the quality of healthcare through the use of healthcare data. Issues confronting the pharmaceutical industry include massive development costs, with the cost of developing one new drug estimated to be at least ¥100 billion, as well as a success rate less than 1%, and development lead times that can be as long as 10 to 20 years.
Since 2019, Mitsui has been working with TriNetX to strategize on the expansion of its network in Japan. This new partnership agreement accelerates the growth, enabling TriNetX to share its research platform with healthcare organizations in Japan. This will result in increased opportunities for Japanese healthcare organizations to participate in clinical trials and to use data in clinical research, while also improving the efficiency of clinical trial planning and reducing the time required to select facilities for clinical trials.
Mitsui has positioned healthcare and nutrition as a strategic focus area under its 2023 Medium-term Management Plan and is working to create the "Wellness All Mitsui" (WAM) healthcare business cluster. The Partnership Agreement will be a significant step forward in Mitsui's efforts to expand its digital transformation solutions centering on healthcare contact points within the WAM initiatives. Through this initiative, Mitsui will help to enhance the quality of people's lives.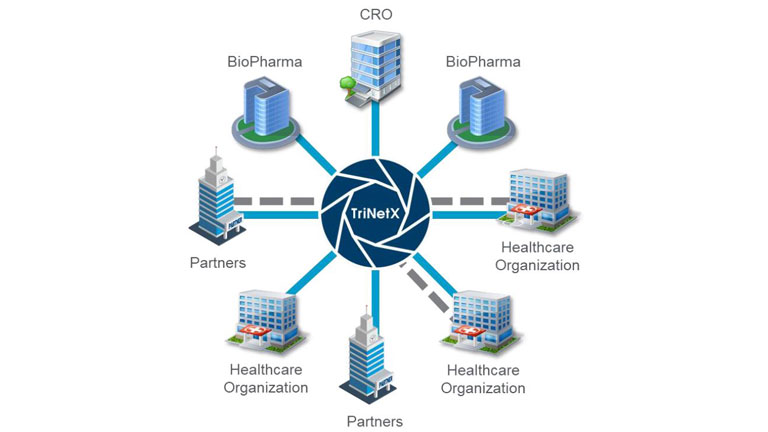 ---
Mitsui's Materiality
"Build brighter futures, everywhere" as our corporate mission, and to gain the trust and expectations of our stakeholders to realize a better tomorrow for earth and for people around the world, we have identified five material issues ("Materiality") for Mitsui's sustainable growth. We anticipate this particular project/ business to contribute especially to the realization of "Enhance quality of life"
Secure sustainable supply of essential products

Enhance quality of life

Create an eco-friendly society

Develop talent leading to value creation

Build an organization with integrity