Mitsui & Co., Ltd. ("Mitsui", Head Office: Tokyo, President and CEO: Kenichi Hori) has closed an investment deal in EKONA Power Inc. ("EKONA", Head Office: British Columbia, Canada), which has been developing a novel methane pyrolysis process for making clean hydrogen from natural gas.
Hydrogen will play a critical role in industrial decarbonization and has significant potential as a clean energy source, as hydrogen emits no CO2 when burned and can be used in power generation, mobility, and other industries. However, technical and economic challenges lie in clean H2 production such as CCS (Carbon dioxide capture and storage) needed for abating CO2 emitted from production process of hydrogen.
EKONA is developing a methane pyrolysis process, which enables the production of hydrogen and solid carbon from methane. This technology will achieve lower CO2 emissions in the production process, while curbing the production cost to the same level as other conventional hydrogen production technologies, such as a steam methane reforming. With this technology, the majority of carbon is generated in solid form, which eliminates the need for CCS. In addition, existing infrastructures for natural gas and LNG can be utilized for this production process. Amid the rapid shift toward industrial decarbonization, Mitsui will explore a clean hydrogen business opportunity in Japan through EKONA's technology.
Mitsui has set "energy solution" as a strategic focus area in its Medium-term Management Plan. Mitsui will continue tackling climate change, a common and the most complex global challenge, by providing solutions such as clean hydrogen, fuel ammonia, and CCS/CCUS.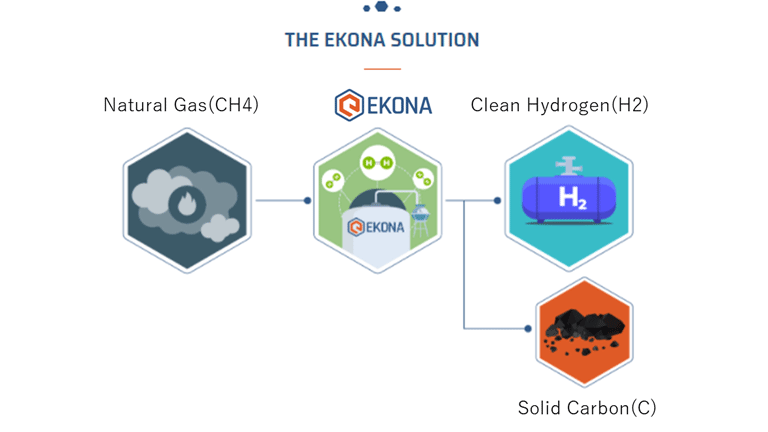 *The method of producing hydrogen by burning fossil fuels into gas and extracting hydrogen from the gas is called the "reforming method". In particular, the method to produce hydrogen by reforming methane is called the steam reforming method, and it has been widely used in the industrial field. While the production cost is relatively low, the accompanying CO2 emission constitutes a challenge.
Profile of EKONA
| | |
| --- | --- |
| Company Name | EKONA Power, Inc. |
| Location | Burnaby, BC Canada |
| Established | 2017 |
| Representative | Chris Reid (CEO) |
| Business activities | Development of methane pyrolysis technology |
| Website | |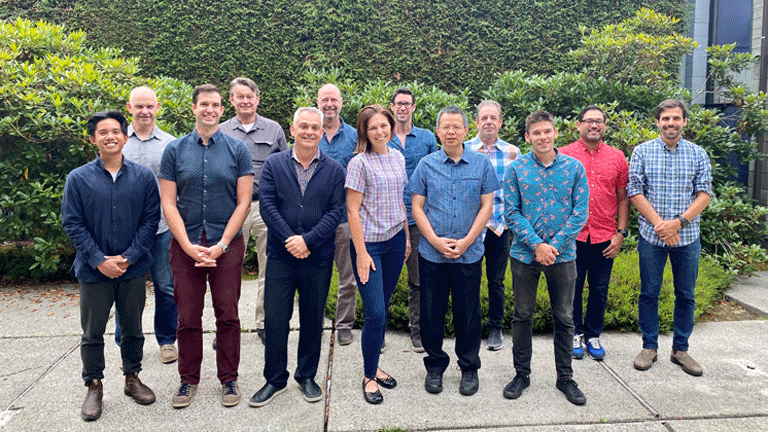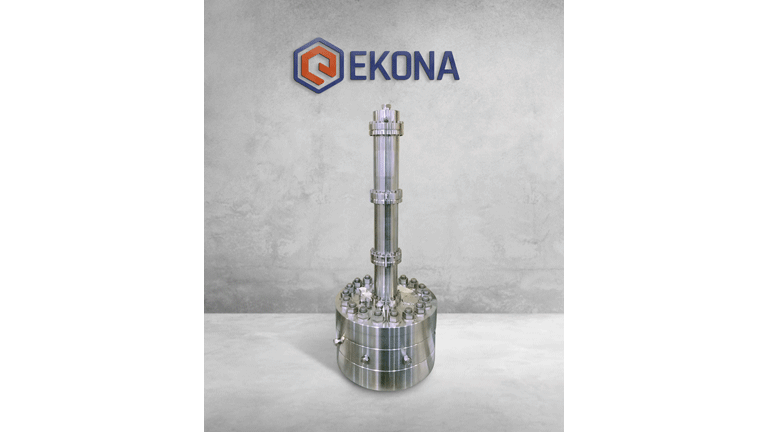 ---
Mitsui's Materiality
"Build brighter futures, everywhere" as our corporate mission, and to gain the trust and expectations of our stakeholders to realize a better tomorrow for earth and for people around the world, we have identified five material issues ("Materiality") for Mitsui's sustainable growth. We anticipate this particular project/ business to contribute especially to the realization of "Create an eco-friendly society"
Secure sustainable supply of essential products

Enhance quality of life

Create an eco-friendly society

Develop talent leading to value creation

Build an organization with integrity