Mitsui & Co., Ltd. ("Mitsui", Head Office: Tokyo, President and CEO: Kenichi Hori) has decided to acquire 20% of the shares in PSP ("New PSP"), a new company to be created on April 1, 2022 through the merger of PSP Corporation ("PSP", Head Office: Minato City, Tokyo, President and CEO: Hiroko Yagi) with NOBORI Ltd. ("NOBORI", Head Office: Minato City, Tokyo, Representative Director: Yoshihisa Yoda), in which Mitsui holds a 33.34% stake.
PSP and NOBORI are both engaged primarily in the development and sales of picture archiving and communication systems (PACS). PSP specializes mainly in the sale of on-premise PACS, while NOBORI is a leader in the field of cloud-based PACS. After the merger between the two companies, the number of facilities at which New PSP's PACS will be used is expected to reach 2,200, giving it the second largest share of the PACS market.
Mitsui has worked with NOBORI to provide AI-based diagnosis support, remote diagnosis support for healthcare providers, and medical information services for consumers and patients. We consider the merger as a way to maintain and accelerate the development of these services through the integration of products and services, and through the enhancement of the business base, including the customer base and technologies, and therefore decided to acquire shares in the new company. Going forward, Mitsui will encourage collaboration among New PSP, Mitsui's wellness-related affiliated companies and other business partners, support development and expansion of New PSP's businesses, and contribute to the establishment of a medical system in which more healthcare institutions provide even better medical services.
Mitsui identified healthcare and nutrition as a Strategic Focus in its Medium-term Management Plan 2023 and is working to build the wellness business cluster called "Wellness All Mitsui" (WAM). This investment will serve as one of the specific measures toward DX solutions for healthcare within the WAM. Through this initiative, Mitsui will strive to contribute to the enhancement of the quality of people's lives.
Profile of Post-merger Company
Merger date: Friday, April 1, 2022 (tentative)
(1) Company name
PSP Co., Ltd.
(2) Address
13-1, Toranomon 5-chome, Minato City, Tokyo
(3) Names and job titles of representatives
Yoshihisa Yoda, Hiroko Yagi, Representative Directors
(4) Capital
¥1,100,000,000 (JPY)
(5) End of fiscal year
March 31
(6) Employees
Approx. 400
(7) Shareholders
TechMatrix Corporation 50.02%
Mitsui & Co. 20.00%
M3, Inc. 18.70%
Dai Nippon Printing Co., Ltd. 11.28%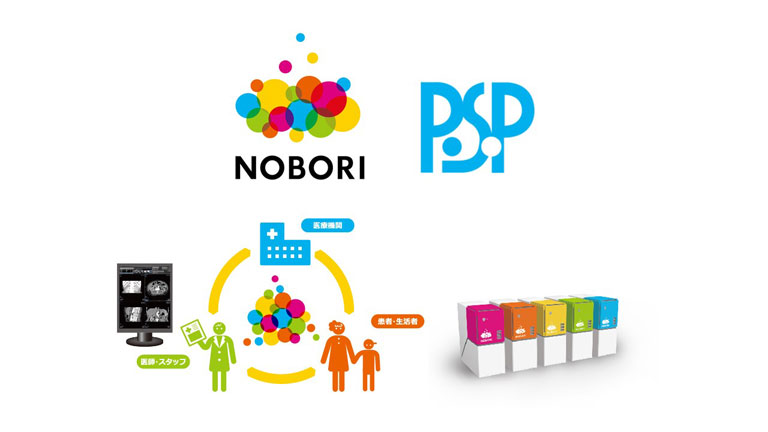 ---
Mitsui's Materiality
"Build brighter futures, everywhere" as our corporate mission, and to gain the trust and expectations of our stakeholders to realize a better tomorrow for earth and for people around the world, we have identified five material issues ("Materiality") for Mitsui's sustainable growth. We anticipate this particular project/ business to contribute especially to the realization of "Enhance quality of life"
Secure sustainable supply of essential products

Enhance quality of life

Create an eco-friendly society

Develop talent leading to value creation

Build an organization with integrity