The Mitsui & Co. Environment Fund
Introduction to Grant Projects
INDEX="22" NAME="Supporting energy generation and the 'grow local, consume local' movement" TYPE="活動助成," YEAR="2018年度," AREA="日本全国,関東," KIND="NPO," ORG="Renewable Energy Promotion Association (NPO)"
Renewable Energy Promotion Association (NPO)
Supporting energy generation and the 'grow local, consume local' movement
Activity grant
Project Description

Biogas is an energy resource that has practicality even at the farmer level, but there are few examples of biogasification of crop residues and livestock manure due to lack of human resources. Although various microorganisms inhabit digestive fluid and unknown effects are expected, many farmers have no experience with using the digestive fluid. Miyashiro, Saitama Prefecture promotes "town development with agriculture" and has facilities which provide guidance on agricultural tecniques in addition to agricultural product direct sales and processing centers. This activity involves the installation of hand-made biogasification equipment in these facilities, which will be managed and operated by local residents (including elderly and people with disabilities) and students. The Association will create mechanisms such as training on basic knowledge of methane fermentation processing and management operation technology, and Biogas Meister certification. It will also create tangible relationships between farmers, restaurant chefs and consumers through various events. [No. K18-0056]

Mitsui & Co. Environment Fund FY2018 Activity Grants List (PDF 372KB)
Fields

Resource Circulation
Grant year

FY2018 Activity Grants
Grant term

3 years (April 2019 - March 2022)
Grant amount

¥2,500,000
Activity region

Miyashiro, Saitama Prefecture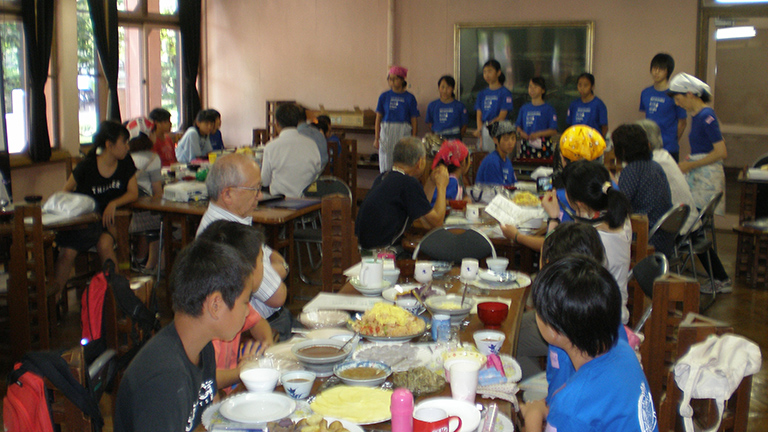 Overview of the Organization

Project organization

Renewable Energy Promotion Association (NPO)

Representative

Director: Shigeo Sato

Establishment

2005

Establishment Purpose

(1) Activities to spread the use of renewable energy over fossil fuels in Japan and contribute to global environmental protection
(2) Activities to promote international exchange through renewable energy technologies

Recent Activities

[Project activities] (1) The Ryozen Project: Methane fermentation and efforts to diversify use of agricultural products within food production, etc. (2) Indonesia, The Lombok Seriwe Project: Project promoted by Darma Persada University in Indonesia to enrich Seriwe village through renewable energy support. (3) Indonesia Coffee Farm Project: Participation in a regional creation project utilizing small hydroelectric power in coffee farms.
[Renewable energy enlightenment activities] (1) Environment and energy forum in 2017 in Fukushima (2) REPA special spring lecture (3) The first Aptitude Technology Forum open seminar (4) Fukushima Prefecture Oguni Elementary School on-site classes

Staff

Number of Members: 33

WEB site

Voice of Representative

Even if the number of farmers declines and the number of abandoned farmland increases, we do not want to lose the local farming industry that we have built. There should be agricultural land where even children, elderly people, and people with disabilities can all work together. Whether it be food or energy, aim for local production for local consumption.