The Mitsui & Co. Environment Fund
Introduction to Grant Projects
INDEX="71" NAME="Promotion of Matagi Project which aims to utilize wild animal hide and revitalize local areas" TYPE="活動助成," YEAR="2015年度," AREA="日本全国,北海道,関東,中国," KIND="公益法人," ORG="Global Environmental Forum"
Global Environmental Forum
Promotion of Matagi Project which aims to utilize wild animal hide and revitalize local areas
Activity grant
Project Description

Matagi Project makes practical use of deer and wild boar hides whilst supporting revitalization of local areas.
The damage of agriculture and forestry by an upsurge in wild animals such as deer and boars is becoming a severe problem. The number of deer and boars captured is due to increase due to a strengthening of capture measures by amendments to the Wildlife Protection and Hunting Law, and up until now, the pelts and meat of the animals were thrown away. The Matagi Project considers the hide of a wild animal an important natural resource, and are working to advance the sale of leather products through putting the skin to use, and promoting the wider use of traditional tanning techniques by providing a steady supply of hide. Along with the utilization of natural resources, the project aims to revitalize local areas and help restore the fledging leather industry. [Project No. K15-0006]
Fields

Ecosystems and the Symbiotic Society
Grant year

FY15/3 Activity Grants
Grant term

3 years
October 2015 - September 2018
Grant amount

9,477,000 yen
Activity region

Shiraoi, Shiraoi District, Hokkaido; Kibichuo, Kaga District, Okayama Prefecture; Ogano, hichibu District, Saitama Prefecture; Isehara City, Hadano City, and Hiratsuka City, Kanagawa Prefecture amongst others in Japan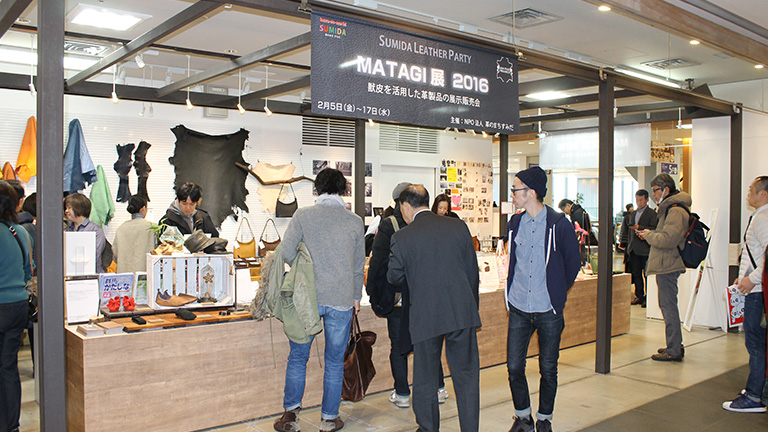 Overview of the Organization

Project organization

General incorporated foundation Global Environmental Forum

Representative

President Shigeru Sumitani

Establishment

1990

Establishment Purpose

The aim is to contribute to finding solutions for environmental problems both in Japan, and overseas through scientific research, policy research, the dissemination of knowledge and research results, and policy recommendations to implement changes regarding environmental protection.

Recent activities

Global Environmental Forum (GEF) is a nonprofit environmental group which engages in issues related to the global environment, including scientific research, and dissemination of these results to develop policy recommendations. Actively working across fields with administrative authorities, business enterprises, NPOs, NGOs, and media to create a sustainable society and solve a wide range of global environmental problems, including climate change, deforestation, and desertification.

Staff

25 full-time staff members, 3 part-time staff members

WEB site

Representative's Comment

Since starting this project, it has been a great pleasure to meet people from a range of areas. I believe the promotion of the utilization of animal hides as a natural resource is important to continue making the important link to the lives we have been given, and will be useful for regional revitalization and ecosystem conservation.