Our roots
The founding of the former Mitsui & Co. under its first president, Takashi Masuda
The 27-year-old president and his elite team of 16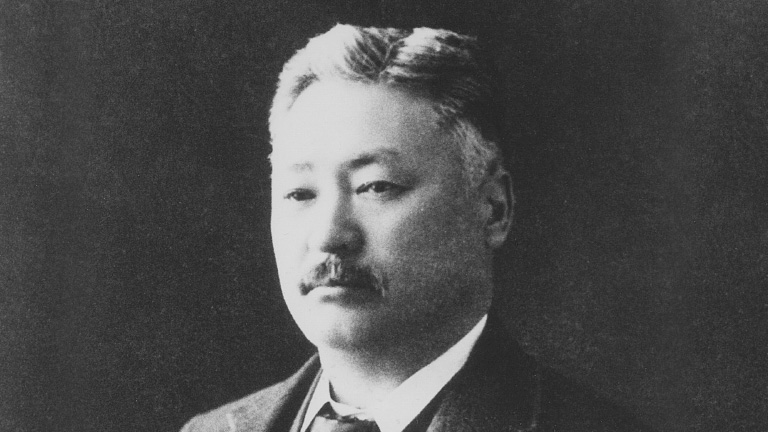 At the time of the 1868 Meiji Restoration, Takashi Masuda was a Lieutenant Colonel in the shogunate's cavalry. He was highly proficient in English. After studying English at the Hepbern School run by James Curtis Hepburn (the man who developed the system for the romanization of the Japanese language), Masuda further refined his English ability working at the American Embassy and accompanying the shogunate's envoys to Europe and America. He was later appointed translator at the shogunate's foreign affairs office. Following his military service and after the Meiji Restoration, he gained broad experience in trading, establishing a trading company dealing with foreign counterparts, and also spending time working at overseas entities.
Masuda's abilities caught the eye of Kaoru Inoue, a highly influential figure at the time. Inoue appointed Masuda as the vicepresident of his trading company, Senshu Kaisha. However, after Inoue was given a cabinet post, Senshu Kaisha was dissolved. Following three-way discussions between Inoue, Masuda, and Rizaemon Minomura, who was head clerk of Mitsui-gumi, the decision was made to establish the former Mitsui & Co. On July 1, 1876 the former Mitsui & Co.* was formed, with 16 employees and 27 year-old Takashi Masuda at the helm. It was what we would now call a venture capital company, and it maintained those values as a trading company. "I started Mitsui Bussan Kaisha with the goal of realizing trade on a large scale, not in pursuit of money, but from the desire to work," Masuda said, reflecting on the establishment of the company. He also spoke of a vision to "Let not short term gains tempt your mind, seek only enduring prosperity by embracing grand aspirations."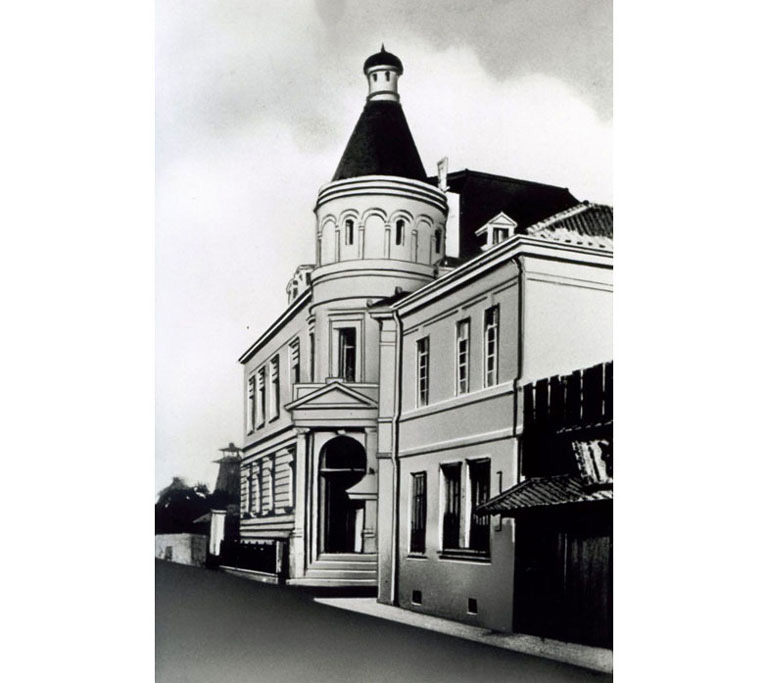 In November of the same year, the former Mitsui & Co. merged with Mitsui-gumi's trading department, and expanded its employee numbers to over 70. By 1880, the company had expanded beyond the shores of Japan, establishing branches in Shanghai, Paris, Hong Kong, New York and London. Meanwhile, Masuda contributed to the establishment of a number of companies, including Mitsui Gomei Kaisha, the holding company that oversaw subsidiaries under the Mitsui umbrella. He also directed a significant amount of energy toward public services, as well as business education. He invested his own private funds to establish the Chugai Bukka Shimpo newspaper (the predecessor of the Nihon Keizai Shimbun or Nikkei, a leading economic newspaper) with the aim of increasing awareness of the importance of information and to improve people's business knowledge.
In 1914 he retired from front-line work, and in 1918 he was elevated to the rank of baron. He was also well known as a master of tea ceremony and an art collector. He became known as the greatest influence on tea since Sen no Rikyu.
* Legally speaking, there has been no continuation between the former Mitsui & Co. and the current Mitsui & Co.