Main Contents
Mitsui & Co., Ltd. ("Mitsui", Head Office: Tokyo, President and CEO: Kenichi Hori) has executed a share purchase agreement to acquire 100% of the issued shares of STATS (UK) Ltd. (Head office: Aberdeen, UK, hereinafter "STATS"), a company which manufactures proprietary energy pipeline repair equipment and provides engineering services worldwide. The acquisition will be completed in the summer of 2023 after the necessary approvals have been obtained.
Founded in 1998, STATS currently has operations in nine countries. As a global player in the field of pipeline repair equipment manufacturing and engineering services, STATS excels in the servicing of large-diameter, high-pressure pipelines, which requires advanced technical capabilities unique to STATS. The company has carried out numerous projects for major national and international energy companies and pipeline operators in many countries worldwide.
Within the context of creating a circular economy, demand to prolong the life of ageing energy pipeline infrastructure through maintenance and repair is expected to continue to grow. While at the same time, within the framework of energy transition, the necessity to convert existing pipeline infrastructure to the supply of hydrogen, and the capturing, transportation and storage of carbon dioxide (CCS) is required to support a decarbonized society. STATS is uniquely positioned to provide their products and services to support these initiatives.
"With STATS' position as a market leader in the global energy industry, we are confident that this acquisition will strengthen Mitsui's business processes and provide new opportunities for growth in the areas of Carbon Capture and Storage (CCS) and hydrogen," said Koichi Fujita, COO of Mitsui's Iron & Steel Products Business Unit. "We will also leverage our network and expertise to maximise STATS' growth potential and achieve market acceleration for sustainable infrastructure maintenance. Strategically, the acquisition will help progress Mitsui's Medium-term Management Plan for transformation and growth, and play a pivotal role in realizing our mission of addressing key issues of today to build brighter futures, everywhere."
Mitsui will leverage the industry knowledge, their partner and client base as well as its robust global network across the entire energy value chain to support the continued expansion of STATS' products and services offering. Through the equipment and services provided by STATS, Mitsui will also work to further strengthen the value chain for its existing upstream energy interests in the areas of CCS and hydrogen.
Under its Medium-term Management Plan 2026, Mitsui aims to work toward a Global Energy Transition, eyeing both stable energy supply and climate change action. This acquisition further enhances the value chain within Mitsui that supports decarbonization and circularity, while also contributing to the stable supply of energy and the creation of an eco-friendly society.
Company Profile
| | |
| --- | --- |
| Company name | STATS (UK) Ltd. |
| Location | Aberdeen, U.K. |
| Founded | 1998 |
| Representative | Leigh Howarth (CEO) |
| Employees | 342 (as of January 2023) |
| Business overview | Manufacture of repair equipment for oil and gas pipelines, etc., provision of technical services |
| Website URL | |
Installation of isolation and bypass line on Edgewood CO2 pipeline operated by Kinder Morgan in USA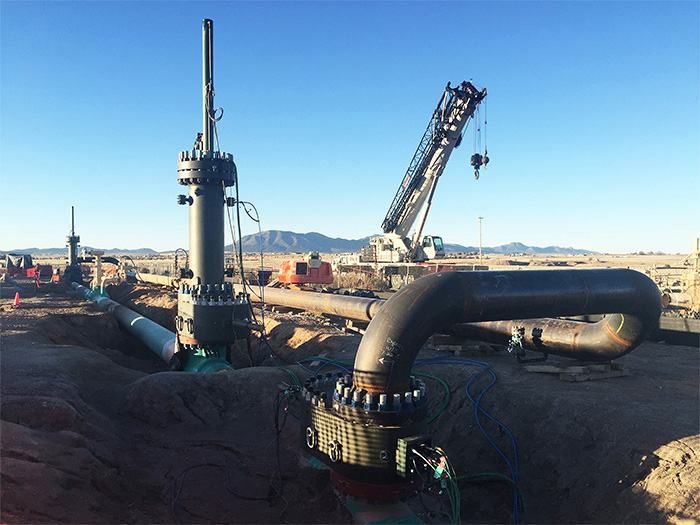 Koichi Fujita, COO, Iron & Steel Products BU of Mitsui & Co., Ltd. and Leigh Howarth, CEO of STATS (UK) Ltd.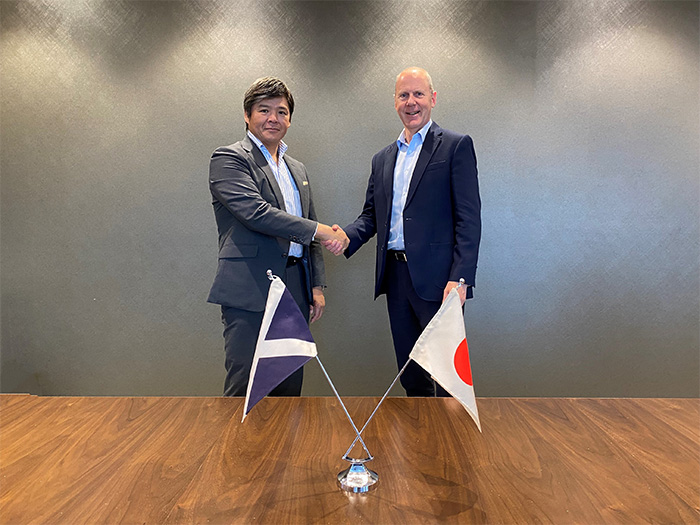 ---
Mitsui's Materiality
"Build brighter futures, everywhere" as our corporate mission, and to gain the trust and expectations of our stakeholders to realize a better tomorrow for earth and for people around the world, we have identified five material issues ("Materiality") for Mitsui's sustainable growth. We anticipate this particular project/ business to contribute especially to the realization of "Secure sustainable supply of essential products" and "Create an eco-friendly society"
Secure sustainable supply of essential products

Enhance quality of life

Create an eco-friendly society

Develop talent leading to value creation

Build an organization with integrity