Main Contents
Mitsui & Co., Ltd. ("Mitsui", Head Office: Tokyo, President and CEO: Kenichi Hori) has agreed to acquire 29.44% of shares in the Brazilian animal health firm Ouro Fino Saúde Animal Participações S.A. ("Ouro Fino"). In addition to its home market in Brazil, Ouro Fino has an international business footprint in Central and South America. As Brazil's fourth largest animal health company, it develops, manufactures, and sells veterinary pharmaceuticals for livestock and companion animals.
The global market for animal health pharmaceuticals and vaccines is estimated to be worth over ¥4 trillion and is expanding by 4% annually due to sustained growth in demand for meat, and the rising number of companion animals, especially in emerging countries. The Brazilian animal health market is the third largest in the world and is on a steep growth curve of 10% per annum. The livestock industry is particularly important in Brazil, which boasts the world's largest number of beef cattle, as well as a substantial number of pigs and poultry. The number of companion animals in Brazil is growing even faster than that of livestock animals, as a result of an increasing wealthy and middle-class population, and this segment will be a major driver for future market growth.
Mitsui, which established its Nutrition & Agriculture Business Unit in 2016, sees the animal health business as one of its focus areas. In 2020, it invested in the French animal health company Ceva, which is ranked fifth in the world.
Through this investment in Ouro Fino, Mitsui will pursue synergies with its wide-ranging business assets and global networks, while contributing to the development of the animal health industry.
Profile of Ouro Fino
(1) Name
Ouro Fino Saúde Animal Participações S.A.
(2) Head office location
Cravinhos, São Paulo, Brazil
(3) CEO
Kleber Gomes
(4) Founded
1987
(5) Shareholders
Founders: 56.3% (Mr. Bonamichi, Mr. Massari)
Mitsui: 29.4%
Institutional investors, individual and corporate investors: 14.3%
Ouro Fino Saúde Animal Headquarter
Companion Animal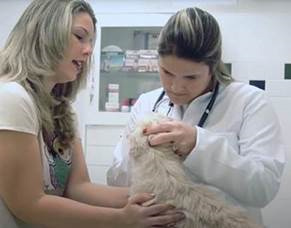 Production Animal (Ruminants)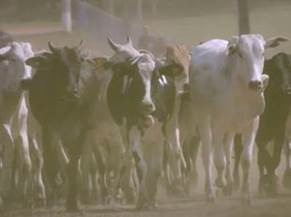 ---
Mitsui's Materiality
"Build brighter futures, everywhere" as our corporate mission, and to gain the trust and expectations of our stakeholders to realize a better tomorrow for earth and for people around the world, we have identified five material issues ("Materiality") for Mitsui's sustainable growth. We anticipate this particular project/ business to contribute especially to the realization of "Secure sustainable supply of essential products" and "Enhance quality of life"
Secure sustainable supply of essential products

Enhance quality of life

Create an eco-friendly society

Develop talent leading to value creation

Build an organization with integrity