Main Contents
Mitsui & Co., Ltd. ("Mitsui", Head Office: Tokyo, President and CEO: Tatsuo Yasunaga) has made the decision to acquire 80% of the shares of Consorcio Agroindustrias del Norte, S. A. P. I. de C. V. ("CAN", Head Office: Sinaloa State, Mexico) from the company's current shareholders. CAN is the holding company of Nueva Agroindustrias del Norte, S. A. de C. V. ("Adelnor", Head Office: Sinaloa State, Mexico), one of Mexico's leading agricultural supply companies. Upon conclusion of the share transfer agreement and other relevant contracts and receipt of regulatory approval from the relevant authorities, CAN will become a consolidated subsidiary of Mitsui.
Adelnor, since its establishment in 1969, has been distributing a wide range of agricultural supplies, including fertilizers, agrichemicals, seeds, and irrigation tools, from northwestern Mexico to central Mexico. The company boasts an extensive lineup ranging from the products of leading manufacturers to its own private brands, and is expanding its operations to encompass a diverse range of crops by leveraging its strengths as a solution provider by offering guidance on farming practices through its over 100 agronomists, and through direct sales to farmers.
Mexico is one of the world's leading exporters of vegetables and fruit, and particularly tomatoes and avocados. Moreover, with the cost competitiveness derived from its ease of access to the US and Canadian markets, Mexico will continue to develop as an advanced agricultural country, and its agriculture business is expected to continue growing steadily in the years ahead.
Mitsui identifies "Nutrition and agriculture" as one of the key new growth areas in its Medium-term Management Plan. Mitsui has built global relationships of trust with its customers and partners in the business of supplying fertilizers, agrichemicals, and other agricultural supplies that contribute to improving the productivity and quality of agricultural produce. By adding Adelnor to the existing fertilizer distributors in which Mitsui already owns equity (Anagra/Chile and Equilibra/Peru), Mitsui will be able to boost the synergy between the three companies and accelerate integration of their operations, and will contribute to the development of local agriculture by raising the quality of the supplies and services required by farmers, and providing these supplies at competitive prices.
Profile of the CAN (prior to completion of the investment)
| | |
| --- | --- |
| Company Name | Consorcio Agroindustrias del Norte, S. A. P. I. de C. V. |
| Head Office | Culiacán, Sinaloa State, Mexico |
| Business Activities | Holding company of Adelnor |
| Sales | MXN$2,484 million (fiscal year ending December 2017/Consolidated basis) (JPY14.7 billion) |
Profile of Adelnor
| | |
| --- | --- |
| Company Name | Nueva Agroindustrias del Norte, S. A. de C. V. |
| Head Office | Culiacán, Sinaloa State, Mexico |
| Business Activities | Sales of fertilizers, agrichemicals, seeds, irrigation tools, and other agricultural supplies |
| Offices | 38 offices across Mexico |
| Website | |
Investment Scheme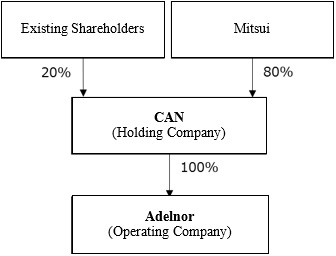 Adelnor's logo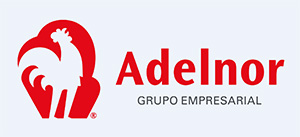 Adelnor products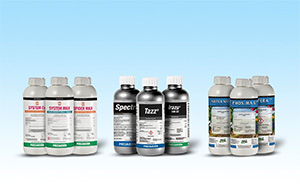 Adelnor's premises