Main Contents
Mitsui & Co., Ltd. ("Mitsui", Head Office: Tokyo, President and CEO: Tatsuo Yasunaga) has acquired an equity stake in St Albans School International Management Company Pte Ltd ("SASIMCo"), the international school management company representing St Albans School. This historic school was founded in 948 AD in the city of St Albans, Hertfordshire, United Kingdom (http://www.st-albans.herts.sch.uk). SASIMCo was established in Singapore as a 50-50 joint investment between St Albans School International Ltd ("SASI") of the United Kingdom and DEW Ventures and Consultancy Private Ltd ("DEW") of Singapore to manage the international expansion of St Albans School in Asia and the Middle East. Mitsui will acquire up to 20% of the shares in SASIMCo.
Economic globalization has created a growing need for international education, including education in the English language. There are approximately 7,000 international schools in the world, and the market is expected to grow from the current US$33 billion to $65 billion in 10 years (6.5 % growth per year). This market expansion is being driven by demand for high educational standards, not only for the children of expatriate families living overseas, but also for local children. Demand growth has been especially rapid in Asia and the Middle East. There is also a need for global education in Japan, including the introduction of International Baccalaureate (IB) authorized schools.
St Albans School is an historic educational institution for middle and high school students that boasts excellent educational standards and ranks amongst the best schools in the United Kingdom. SASIMCo is responsible for applying rigorous criteria in the selection of staff, including headmasters for the proposed international schools, for formulating extremely high-quality curricula with the active participation of St Albans School and for providing pre-operational services to establish campuses and administer local operations in Asia under management agreements with the school operators.
Mitsui has traditionally emphasized the importance of human capital in its business activities and is already engaged in the education business in Japan, the United Kingdom,Brazil and the United States. In the United States, Mitsui is also participating in a business involving the introduction and temporary placement of highly qualified professionals.
This investment in SASIMCo is in line with Mitsui's strategy in this area. Mitsui will utilize the international networks that it has built over many years to promote the future development of the business, including the introduction of reliable partners, with the aim of offering the high-quality education provided by St Albans School to people in Asia and the Middle East.
Profile of SASIMCO
| | |
| --- | --- |
| Company name | St Albans School International Management Company Pte Ltd |
| Head office | Singapore |
| Established | February 2015 |
| Directors | Krishnan Srinivasan, Chris McIntyre |
| Business activities | Establishment and management of the international campuses of St Albans School, U.K. |
Business Structure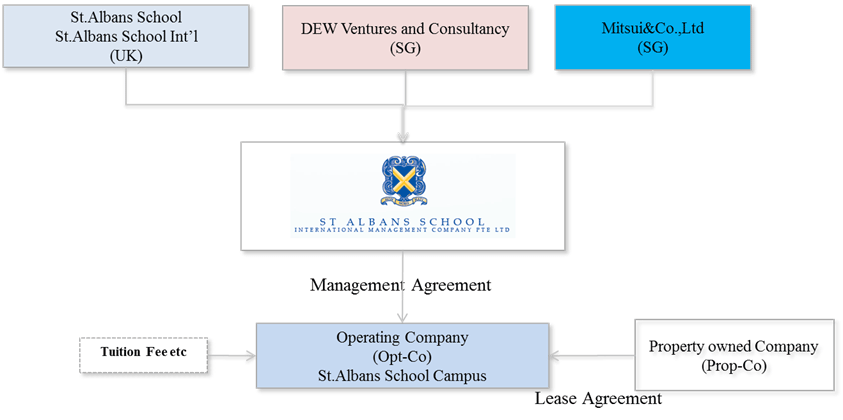 School Photos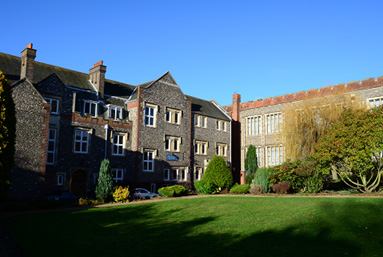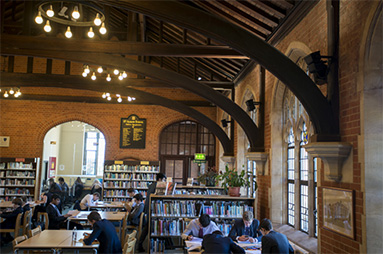 Notice:
This announcement contains forward-looking statements. These forward-looking statements are based on Mitsui's current assumptions, expectations and beliefs in light of the information currently possessed by it and involve known and unknown risks, uncertainties and other factors. Such risks, uncertainties and other factors may cause Mitsui's actual results, financial position or cash flows to be materially different from any future results, financial position or cash flows expressed or implied by these forward-looking statements. These risks, uncertainties and other factors referred to above include, but are not limited to, those contained in Mitsui's latest Annual Securities Report and Quarterly Securities Report, and Mitsui undertakes no obligation to publicly update or revise any forward-looking statements.
This announcement is published in order to publicly announce specific facts stated above, and does not constitute a solicitation of investments or any similar act inside or outside of Japan, regarding the shares, bonds or other securities issued by us.