Main Contents
Mitsui & Co., Ltd. ("Mitsui", Head Office: Tokyo, President and CEO: Masami Iijima) has entered into an agreement to invest in Sarten Ambalaj Sanayi ve Ticaret A.Ş. ("Sarten"), an integrated packaging manufacturer in Turkey, through Mitsui & Co. Europe Plc. Agreement documents were signed on March 24, 2015. Subject to regulatory approvals by the relevant authorities, Mitsui will acquire a 15% shareholding in Sarten by accepting a third-party new share allotment by Sarten and buying shares from existing shareholders. Mitsui has identified Turkey as a priority country in its new Medium-term management Plan, and equity participation into Sarten will enhance Mitsui's effort to benefit from the economic growth of Turkey and its neighboring countries.
Turkey is a young country with an average age of approximately 30 years. Currently totaling around 77 million, its population is expected to grow by about 1 million annually. With this pyramid-shaped population structure, Turkey is seen as having GDP growth potential of 3-5% per annum and as a market likely to yield strong consumption activity. Because of the characteristics of packaging products, an upward trend in demand is expected in view of factors including population growth, lifestyle changes, and the growing presence of women in the workforce. For these reasons, Sarten can be expected to achieve further growth and development in Turkey and surrounding countries.
Established in 1972, Sarten is Turkey's biggest integrated packaging manufacturer. It currently manufactures steel cans and plastic containers for foodstuffs and household goods, as well as for a variety of uses, such as motor oil and chemical products. It supplies products to around 1,500 companies in Turkey and neighboring countries, such as those in the Middle East and North Africa and Russia. Because finished packaging products are bulky, production sites in demand areas offer advantages from the viewpoint of transportation costs. Therefore, in addition to its 13 plants in Turkey, Sarten also has a facility in Russia.
Mitsui has demonstrated its integrated strengths and its ability to develop synergies among business areas to build a wide-ranging investment track record in Turkey, including investments in the motor vehicle, healthcare, and infrastructure sectors. Following this equity investment in Sarten, Mitsui will leverage our networks to identify new customers, optimize logistics and introduce cutting-edge packaging technologies. We will also create new business opportunities by helping Sarten to diversify its product range to meet the needs of customers in a wide range of industries.
Profile of Sarten
Name of Company
Sarten Ambalaj Sanayi ve Ticaret A.Ş.
Head office
Istanbul, Turkey
Establishment
1972
Representative
Zeki Sarıbekir CEO
Employees (as of December 31, 2014)
Approx. 2,400
Sales
(year ended Dec. 2014)
Approx. US$340 million
Shareholders
Mitsui 15%, Sarıbekir family 85%
Business activities
Integrated manufacture and sales of packaging products (steel cans, plastic containers, caps)
Products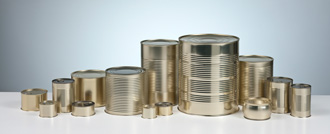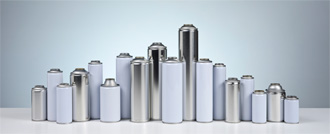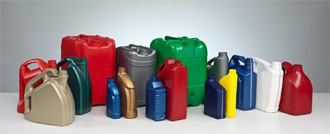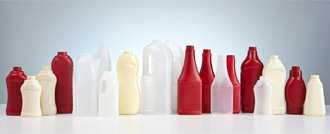 Notice:
This announcement contains forward-looking statements. These forward-looking statements are based on Mitsui's current assumptions, expectations and beliefs in light of the information currently possessed by it and involve known and unknown risks, uncertainties and other factors. Such risks, uncertainties and other factors may cause Mitsui's actual results, financial position or cash flows to be materially different from any future results, financial position or cash flows expressed or implied by these forward-looking statements. These risks, uncertainties and other factors referred to above include, but are not limited to, those contained in Mitsui's latest Annual Securities Report and Quarterly Securities Report, and Mitsui undertakes no obligation to publicly update or revise any forward-looking statements.
This announcement is published in order to publicly announce specific facts stated above, and does not constitute a solicitation of investments or any similar act inside or outside of Japan, regarding the shares, bonds or other securities issued by us.