Main Contents
Mitsui & Co., Ltd. ("Mitsui", Head Office: Tokyo, President and CEO: Masami Iijima) has entered into an agreement to invest in Gonvarri Eólica, S.L. ("Gonvarri Eolica"). Gonvarri Eolica controls the GRI Renewable Industries Group ("GRI") of Spain, which is the world's leading manufacturer of wind turbine towers and flanges for wind power generation. Agreement documents were signed on March 5, 2015. Subject to regulatory approvals by the relevant authorities, Mitsui will acquire a 25% shareholding in Gonvarri Eolica by accepting a third-party new share allotment by Gonvarri Eolica and buying shares from existing shareholders.
Like Gestamp Automocion, a manufacturer of pressed automotive parts in which Mitsui acquired an equity stake in 2013 (North and South American operations only), GRI is part of the Gonvarri-Gestamp Group. This existing partnership was a catalyst for Mitsui's participation in this business. The Gonvarri-Gestamp Group is globally active in the areas of pressed automotive parts, steel processing, wind and solar power generation, and wind turbine towers and flanges.
The growing global importance of electricity generation using renewable energy such as wind and solar energy reflects a number of factors, including efforts to build sustainable societies and reduce greenhouse gas emission, the need to ensure energy security, and growing electricity demand, especially in emerging countries. Wind power is especially significant because of cost reductions achieved through technological innovations. Capacity is expected to triple to over 10% of total world generating capacity over the next 20 years.
GRI manufactures steel towers to support wind power generators, as well as large-scale flanges, which are key component of towers, and supplies these products to major wind turbine manufacturers. It is one of the world's leading manufacturers in terms of both production capacity and net sales. Currently GRI has 10 manufacturing plants in Spain, Brazil, China, Turkey, India and South Africa and is able to supply towers and flanges of consistent quality to globally active wind turbine manufacturers.
Mitsui has identified electric power, including wind power, as a core business segment in line with its goal of contributing to "new nation building and business expansion from infrastructure", which is one of the seven "Key Strategic Domains" in our Medium-term Management Plan, and we are working to expand our value chains in this area. We see this equity participation as an opportunity to further enhance the corporate value of GRI by leveraging our integrated strengths to build a stronger business base through the pursuit of synergies with our power generation activities, and by using our networking capabilities in the area of material procurement to provide optimal access to raw materials. Mitsui and GRI will explore opportunities to make a continuing contribution to globally prevailing wind power, including the possible establishment of new manufacturing plants in Asia and America, where future expansion of demand is expected, and in Europe for newly developed offshore wind power.
Profile of Gonvarri Eolica
| | |
| --- | --- |
| Name of company | Gonvarri Eólica, S.L. |
| Head office | Madrid, Spain |
| Establishment | 2008 |
| Representative | Javier Imaz Rubalcaba |
| Employees (GRI total, as of Dec. 2014) | Approx. 2,900 |
| Net sales (GRI total, year ended Dec. 2014) | € 294 million |
| Shareholders | Mitsui 25%, Holding Gonvarri, S.L. 75% |
| Business activities | Manufacture, sales, and transportation of wind turbine towers and flanges (production sites in Spain, Brazil, India, Turkey, China, and South Africa) |
| Production capacity (GRI total) | 1,715 units/year (towers), 105,000 tons/year (flanges) |
Images of a wind turbine, towers, and flanges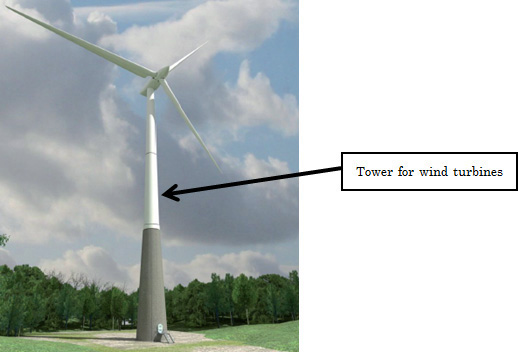 Wind towers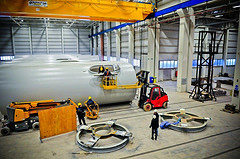 Wind flanges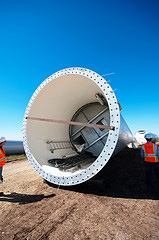 Notice:
This announcement contains forward-looking statements. These forward-looking statements are based on Mitsui's current assumptions, expectations and beliefs in light of the information currently possessed by it and involve known and unknown risks, uncertainties and other factors. Such risks, uncertainties and other factors may cause Mitsui's actual results, financial position or cash flows to be materially different from any future results, financial position or cash flows expressed or implied by these forward-looking statements. These risks, uncertainties and other factors referred to above include, but are not limited to, those contained in Mitsui's latest Annual Securities Report and Quarterly Securities Report, and Mitsui undertakes no obligation to publicly update or revise any forward-looking statements.
This announcement is published in order to publicly announce specific facts stated above, and does not constitute a solicitation of investments or any similar act inside or outside of Japan, regarding the shares, bonds or other securities issued by us.