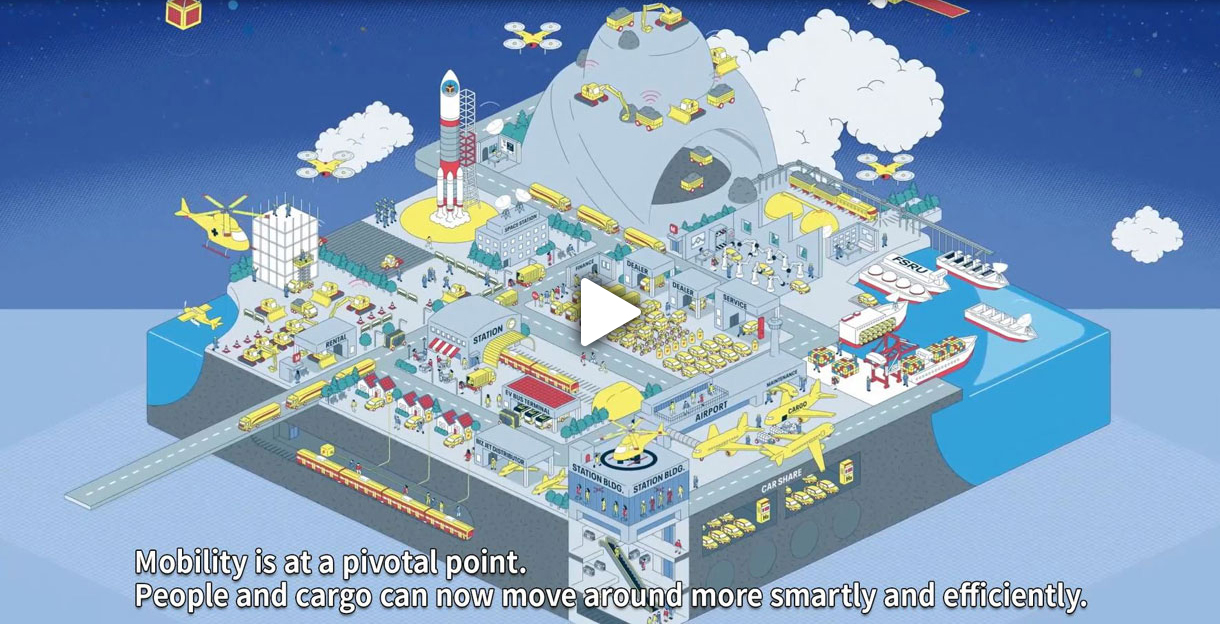 Mitsui & Co., Ltd. has won both a silver and bronze* at the 2019 Telly Awards, for its video entitled 'Mitsui's Mobility Chain Concept'.
The Telly Awards, which marked their 40th anniversary in 2019, are a global awards organization honoring excellence in advertising. Mitsui's video was selected for the awards from a total of 12,000 videos submitted by advertising agencies, production companies, and TV stations around the world.
The video was produced as part of the Mitsui & Co. Branding Project, and is based on an advertisement created from the thoughts and discussions of personnel on the front line of Mitsui's Mobility segment, on the strengths and functions of Mitsui in this area.
The video demonstrates Mitsui's Mobility Chain Concept, in which it leverages its many years of experience to create new value together with partners in the rapidly changing Mobility segment, spanning from underground to outer space, connecting one vehicle with another, functions with know-how, and technology with ideas.
* Branded Content Craft-Motion Graphics/SILVER award in the Design Category
Branded Content General/BRONZE award in the Corporate Image Category
<Media/Production Cooperation>
Creative Director: Bloomberg LP, Yuko Tsukada,
Lead Animator: Bloomberg LP, Robin Tan
<Production>
Creative Agency: SAMURAI
Creative Director: Kashiwa Sato
Art Director: Ko Ishikawa
Copy Director: Kenji Saito
Designer: Ko Ishikawa
Illustrator: Shinji Hamana
Producer: SIGHT