Mitsui & Co., Ltd. ("Mitsui", Head Office: Chiyoda-ku, Tokyo, President and CEO: Kenichi Hori),Seven-Eleven Japan Co., Ltd. ("Seven-Eleven", Head Office: Chiyoda-ku, Tokyo, President: Fumihiko Nagamatsu), and dot.me Co., Ltd. ("dot.me", Head Office: Chuo-ku, Tokyo, President: Takayoshi Jonathan Chinen), will start rolling out 12 new products under the "Cycle.me" wellbeing brand at selected Seven-Eleven stores throughout Japan from Tuesday, June 20, 2023.
Under the concept of maintaining a life rhythm every day, Cycle.me products are developed as wellbeing food products based on "chrononutrition" and designed to be consumed in the morning, afternoon, and evening, respectively. In recent years, many people have revised their views on diet and health in response to factors linked to major lifestyle changes, including the content and frequency of meals, the difficulty of switching between on-days and off-days under teleworking systems, and heightened awareness of the importance of presymptomatic and preventive healthcare.
With the aim of offering to shoppers at neighborhood Seven-Eleven outlets an opportunity of getting themselves in better physical condition, Seven-Eleven started selling Cycle.me healthy products at 12 stores in the Tokyo Metropolitan Area in February 2022, and they are now available at approximately 1,000 outlets. In order to release "Cycle.me" nationwide this time, we have decided to launch 12 products developed as a Seven-Eleven original version to propose "delicious nutrition that matches the time" to even wider customers.
Moreover, in order to offer consumers new value in this time of rapid environmental change, the Cycle.me brand will be used to accelerate open innovation under the leadership of Mitsui, Seven-Eleven, and dot.me, and will incorporate a broad range of perspectives, including the use of academic knowledge, functional ingredients developed by various manufacturers, and innovative technologies provided by startups.
Mitsui, Seven-Eleven, and dot.me will continue to work toward the realization of a healthy society through the creation of products that offer real value.
*Some stores may not carry the product.
Chrononutrition is a new perspective that focuses on "when" to supplement the traditional view of nutrition which deals with "what" and how much should be taken. It was born by focusing on the internal body clock present in the human body.
*Welby Fiber, a soluble dietary fiber used in some Cycle.me products, is a functional raw material made from a body-friendly ingredient derived from the leguminous plant (guar bean).
Please see the attached file.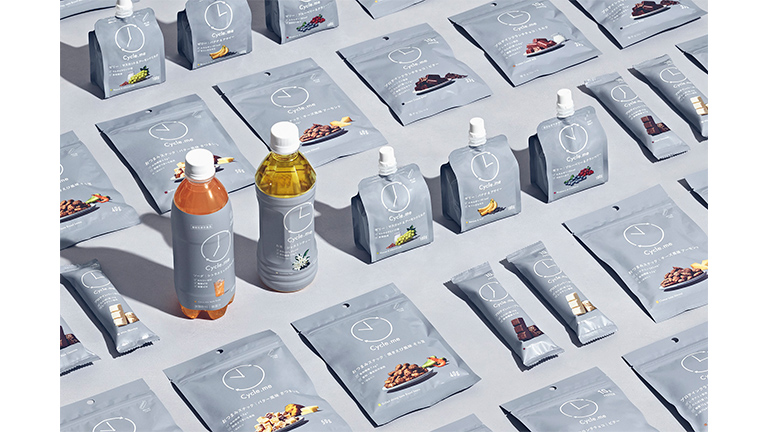 ---
Mitsui's Materiality
"Build brighter futures, everywhere" as our corporate mission, and to gain the trust and expectations of our stakeholders to realize a better tomorrow for earth and for people around the world, we have identified five material issues ("Materiality") for Mitsui's sustainable growth. We anticipate this particular project/ business to contribute especially to the realization of "Enhance quality of life"
Secure sustainable supply of essential products

Enhance quality of life

Create an eco-friendly society

Develop talent leading to value creation

Build an organization with integrity