Mitsui & Co., Ltd. ("Mitsui", Head Office: Tokyo, President and CEO: Kenichi Hori) and Kal Tire ("Kal Tire", Head Office: Vernon, British Columbia, Canada, President: Robert Foord), an international leading tire supply and service provider, have reached basic agreement on the joint establishment of a recycling business for mining tires ("the Business"). A shareholder agreement was signed in August 2022.
The Business will recyle mining tires using thermal conversion technology to recycle scrap tires currently stockpiled at mining sites into carbon black, oil, and steel. The carbon black can be used as a raw material for tires and industrial rubber products, while the oil could be sold for various use such as refining processes, and the steel can be sold to scrap metal foundries. Through this project, Mitsui aims to contribute to providing solutions to tackle environmental and safety issues in mines, as well as to the realization of a circular economy in the mining and tire industries.
Kal Tire is an international leader in mining tire service and supply, servicing more than 150 mine sites across five continents. Mitsui and Kal Tire will collaborate on the commercialization of a recycling plant that is currently being operated by Kal Tire in Chile, aiming to start its commercial operation by the beginning of 2023. Furthermore, Mitsui and Kal Tire plan to expand the mining tire recycling business globally and aim to establish operations also in mining regions including North America, South America, Australia, and Africa.
Mitsui has actively participated in mining business since the 1960s and has contributed to maintain the stable supply of metal resources in Japan and other parts of the world.With the aim to create a sustainable society and realize circular economy, Mitsui is engaged in various initiatives to address climate change and other global environmental challenges. As part of these efforts, Mitsui will contribute to the mining industry by solving environmental challenges, improving productivity and optimizing cost through an initiative focused on one of its most important industrial commodities – tires, and thereby contribute not only to the mining industry, but also to the world.
ABOUT MITSUI
Mitsui & Co., Ltd. (8031: JP) is a global trading and investment company with a diversified business portfolio that spans approximately 63 countries in Asia, Europe, North, Central & South America, The Middle East, Africa and Oceania.
Mitsui has about 5,500 employees and deploys talent around the globe to identify, develop, and grow businesses in collaboration with a global network of trusted partners. Mitsui has built a strong and diverse core business portfolio covering the Mineral and Metal Resources, Energy, Machinery and Infrastructure, and Chemicals industries.
Leveraging its strengths, Mitsui has further diversified beyond its core profit pillars to create multifaceted value in new areas, including innovative Energy Solutions, Healthcare & Nutrition and through a strategic focus on high-growth Asian markets. This strategy aims to derive growth opportunities by harnessing some of the world's main mega-trends: sustainability, health & wellness, digitalization and the growing power of the consumer.
Mitsui has a long heritage in Asia, where it has established a diverse and strategic portfolio of businesses and partners that gives it a strong differentiating edge, provides exceptional access for all global partners to the world's fastest growing region and strengthens its international portfolio.
For more information on Mitsui & Co's businesses visit, www.mitsui.com.
ABOUT KAL TIRE
Kal Tire is one of Canada's largest independent tire dealer and one of North America's largest commercial tire dealers with warehouse facilities strategically located across Canada servicing over 250 Kal Tire retail and commercial stores. Kal Tire's Mining Tire Group is an international leader in mining tire service and supply, operating on more than 150 mine sites across five continents. The company owns and operates six OTR retreading facilities located in Canada, the United Kingdom, West Africa, Chile and Mexico. Kal Tire employs more than 6,500 team members. For more information on Kal Tire's Mining Tire Group, please visit http://www.kaltiremining.com/en/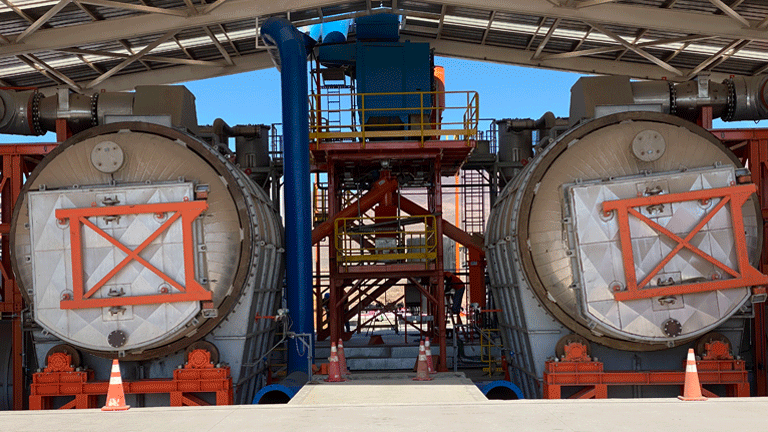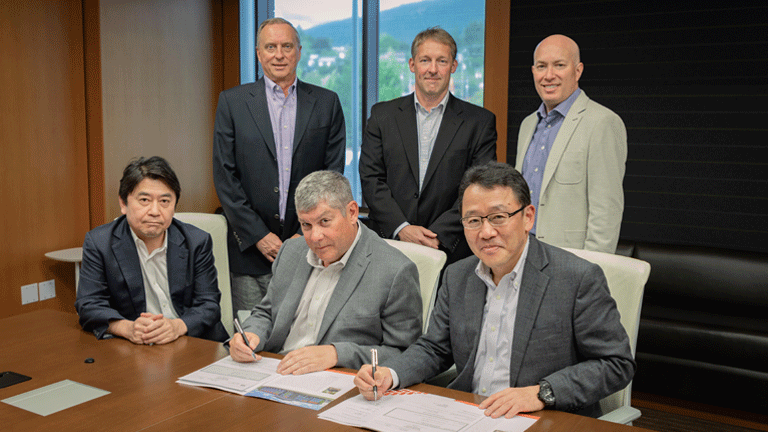 ---
Mitsui's Materiality
"Build brighter futures, everywhere" as our corporate mission, and to gain the trust and expectations of our stakeholders to realize a better tomorrow for earth and for people around the world, we have identified five material issues ("Materiality") for Mitsui's sustainable growth. We anticipate this particular project/ business to contribute especially to the realization of "Create an eco-friendly society"
Secure sustainable supply of essential products

Enhance quality of life

Create an eco-friendly society

Develop talent leading to value creation

Build an organization with integrity