SLP Surya Ticon Internusa ("SLP"), an investee of Mitsui & Co., Ltd. ("Mitsui", Head Office: Tokyo, President and CEO: Kenichi Hori), has established a new management structure under which SLP is owned by Mitsui and Frasers Property Industrial (Thailand) Company Limited ("FPIT"), following FPIT's acquisition of SLP shares.
Under the new structure, FPIT owns 75% of SLP shares and Mitsui 25%. Leased warehouses/factories owned and managed by SLP are located in the highly convenient Suryacipta City of Industry in the Karawang Regency to the east of Jakarta. The Suryacipta City of Industry is Indonesia's hub for manufacturing, including the automobile and motorcycle industries. Numerous companies, especially Japanese-owned businesses, have established operations in the area. SLP has contributed to industrial development in Indonesia by providing logistics facilities for manufacturing industries.
Our business partner, FPIT, is Thailand's biggest developer of industrial facilities. In addition to Thailand, it is also engaged in the development of industrial real estate and asset management in other countries, including Singapore, Australia, Europe, and China.
Since investing in SLP in 2015, Mitsui has helped it find tenants, especially Japanese-owned companies, for its leased facilities. The establishment of a two-company ownership structure with FPIT will provide an opportunity to use both companies' networks and logistics facility management expertise to improve SLP's corporate value. Under the new structure, Mitsui will also enable SLP to enhance its services, leading to the provision of stable business infrastructure to its customers, and make further contributions to the development of the rapidly growing Indonesian economy.
Profile of SLP
| | |
| --- | --- |
| Official name | PT. SLP Surya Ticon Internusa |
| Head Office Location | Jakarta, Indonesia |
| Established | 2015 |
| Representative | Handoyo Salim |
| Number of employees | 23 |
| Business Activities | Development/management of leased warehouses/factories in Indonesia |
| Shareholders | FPIT:75%, Mitsui:25% |
| Website | |
Profile of FPIT
| | |
| --- | --- |
| Official name | Frasers Property Industrial (Thailand) Company Limited |
| Head Office Location | Bangkok, Thailand |
| Established | 1990 |
| Representative | Sopon Racharaksa |
| Number of employees | 400 |
| Business Activities | Development/management of industrial facilities |
| Shareholders | Frasers Property Thailand:100% |
| Website | |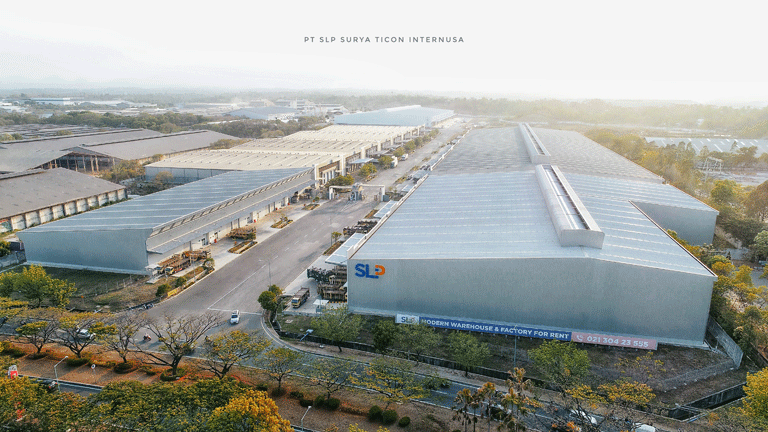 ---
Mitsui's Materiality
"Build brighter futures, everywhere" as our corporate mission, and to gain the trust and expectations of our stakeholders to realize a better tomorrow for earth and for people around the world, we have identified five material issues ("Materiality") for Mitsui's sustainable growth. We anticipate this particular project/ business to contribute especially to the realization of "Secure sustainable supply of essential products" and "Enhance quality of life"
Secure sustainable supply of essential products

Enhance quality of life

Create an eco-friendly society

Develop talent leading to value creation

Build an organization with integrity