Cargill, the global food and agriculture company, has completed purchase of 24.5% of shares of Salmones Multiexport S.A. (Multi X), a subsidiary of Multiexport Foods S.A. (MEF). In turn, Mitsui, a shareholder of Multi X since 2015, has increased its holding by 1.1%, to 24.5%. MEF maintains control of Multi X with 51% of total shares. After this transaction, MEF will maintains 51% share of Multi X, while both Cargill and Mitsui have a 24.5% share each.
Global consumption of salmon is expected to continue growing, driven by an increase in population and heightened consumer awareness of its health and sustainability benefits. Responsible aquaculture will play an important role in meeting that increasing demand for salmon while helping address the critical challenge of climate change.
The new partner, Cargill, seeks to be a differentiated leader in the seafood industry, combining innovation with operational excellence to enable greater affordability and integrity of supply chains for our customers and consumers. This partnership is an important next step in the development of Cargill's seafood strategy and Cargill will leverage its capabilities across the value chain, including consumer insights, culinary innovation, value-added processing know-how, risk management, and fish nutrition and health solutions. As a result, Cargill hopes to provide more customers and consumers with access to Multi X's high-quality portfolio of private label and branded salmon products.
This is in line with Mitsui and Multi X's strategy, and adding Cargill as a new partner of Multi X will be a strategic and decisive step in the next stage of development of the company and its purpose to win over the world's consumers with high-quality, value-added, sustainable products sold under brands of both Multi X and its customers.
Since investing in Multi X in 2015, Mitsui has contributed to the growth of Multi X through marketing and product development for the Asian market. Mitsui will continue its contribution for further sustainable growth of Multi X in new scope such as the utilization of DX and waste management.
Bringing together the unique capabilities of MEFs, Cargill and Mitsui will create value for all of Multi X's stakeholders.
Outline of the company
| | |
| --- | --- |
| Company | Cargill Incorporated |
| Head Quarter | Minnesota, U.S. |
| Establishment | 1865 |
| President | David MacLennan |
| Number of Employee | 155,000 |
| Business Overview | Food Ingredients & Bio Industrial, Animal Nutrition, Protein & Salt, Agricultural Supply Chain, Metal & Shipping |
| Website | |
| | |
| --- | --- |
| Company | Multiexport Foods S.A. |
| Head Quarter | Puerto Montt, Chile |
| Establishment | 1987 |
| President | José Ramón Gutiérrez Arrivillaga |
| Number of Employee | 2,600 |
| Business Overview | Farming, processing, and sales of farm-raised salmon and trout |
| Website | |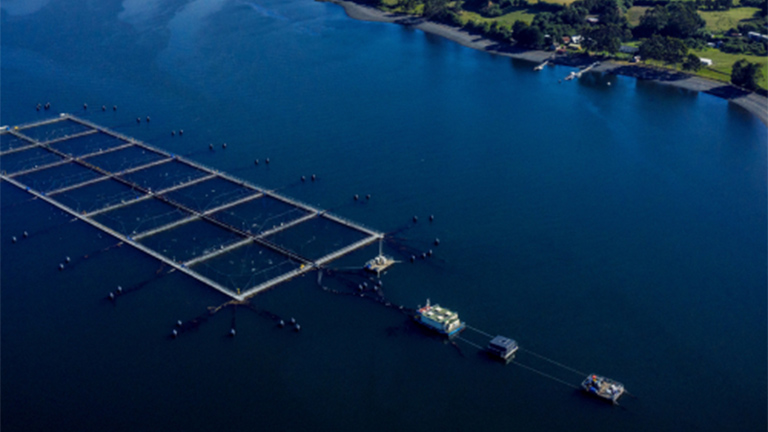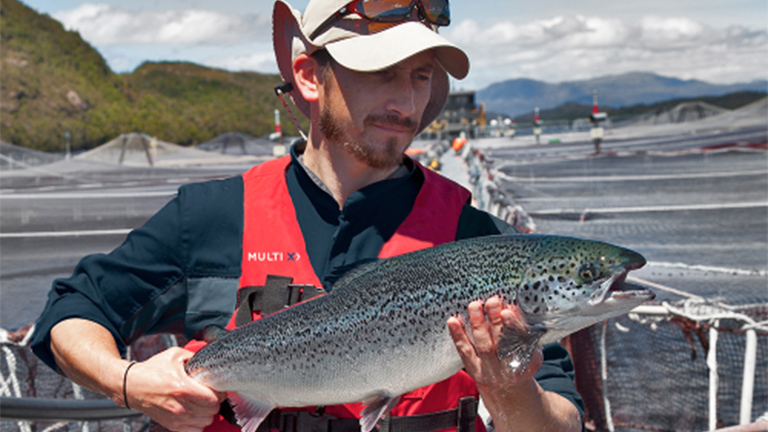 ---
Mitsui's Materiality
"Build brighter futures, everywhere" as our corporate mission, and to gain the trust and expectations of our stakeholders to realize a better tomorrow for earth and for people around the world, we have identified five material issues ("Materiality") for Mitsui's sustainable growth. We anticipate this particular project/ business to contribute especially to the realization of "Secure sustainable supply of essential products" and "Enhance quality of life" and "Create an eco-friendly society"
Secure sustainable supply of essential products

Enhance quality of life

Create an eco-friendly society

Develop talent leading to value creation

Build an organization with integrity