Mitsui & Co., Ltd. ("Mitsui", Head Office: Tokyo, President and Chief Executive Officer: Kenichi Hori) has entered into a participation agreement with Sempra Infrastructure, TotalEnergies, and Mitsubishi Corporation for the development of the Hackberry Carbon Sequestration (HCS) project in southwest Louisiana, U.S.
The project aims to capture, transport, and sequestrate carbon dioxide (CO2) primarily sourced from Cameron LNG through HCS, which is wholly owned by Sempra Infrastructure, and the participation agreement provides the basis for the parties concerned to potentially enter a joint venture for the HCS project.
"We are pleased to jointly develop the HCS project, which will offer significant strategic value in the transition to cleaner production for the Cameron LNG project. Through its involvement in developing CCUS projects globally, Mitsui will continue to contribute to the realization of a sustainable society, while meeting the growing global energy needs", said Motoyasu Nozaki, the Executive Managing Officer and Chief Operating Officer of Energy Business Unit II at Mitsui.
Last August, HCS filed an application for a Class VI injection well permit and for permanent storage of up to 2 million tons per annum of CO2 with the U.S. Environmental Protection Agency. The development of the HCS project is subject to risks and uncertainties, including signing definitive agreements, securing all necessary permits, and reaching a final investment decision.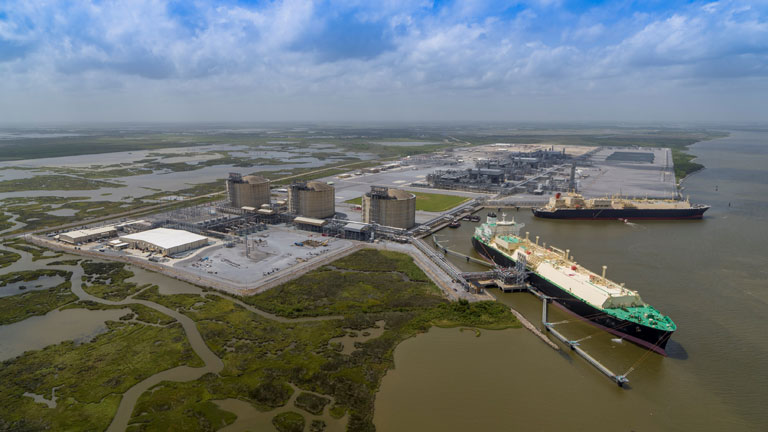 ---
Mitsui's Materiality
"Build brighter futures, everywhere" as our corporate mission, and to gain the trust and expectations of our stakeholders to realize a better tomorrow for earth and for people around the world, we have identified five material issues ("Materiality") for Mitsui's sustainable growth. We anticipate this particular project/ business to contribute especially to the realization of "Secure sustainable supply of essential products" and "Create an eco-friendly society"
Secure sustainable supply of essential products

Enhance quality of life

Create an eco-friendly society

Develop talent leading to value creation

Build an organization with integrity