Mitsui & Co., Ltd. ("Mitsui", Head Office: Tokyo, President and CEO: Kenichi Hori) has agreed to acquire 28.6% of the shares in Rol-Ryż sp. z o.o. ("ROL-RYZ"), a subsidiary of Italian rice company Euricom SPA ("Euricom"), and has concluded related agreements.
Founded in 1988, Euricom is an integrated food company engaged in the manufacture and sale of rice products, pulse* products, pasta, rice crackers, and other items for supply to European retailers and food businesses. Its headquarters are located in Valle Lomellina, Italy, which is Europe's most prominent rice-growing area. Euricom has a vertically integrated business and pan-European presence, making it a leading supplier to the private label and business-to-business channels across Europe. ROL-RYZ is a member of the Euricom Group. In addition to supplying rice products primarily to Eastern European and Scandinavian countries, it has also launched a full-scale pulse operation with pulse processing lines newly introduced last year at a plant in Poland.
Mitsui will respond to a growing focus on health and the environment by working to increase the added value of rice as a staple food, for which world demand is expected to increase, and pulses, which like soybeans are attracting close attention as a plant protein source with a small environmental burden.
Through this investment in ROL-RYZ, Mitsui will accelerate the use of its global trading functions and business infrastructure relating to a wide range of food resources and products, expand sales routes throughout Europe and Asia, and contribute to the improvement of dietary lifestyles on a global scale.
Mitsui's corporate mission is to "build brighter futures, everywhere". In order to respond to the expectations and trust of our various stakeholders and create a bright and prosperous future for this precious Earth and its people, Mitsui has identified its Materiality, consisting of five material issues, as priorities for sustainability management. This investment is an initiative toward the realization of three of the said five material issues: "secure sustainable supply of essential products", "enhance the quality of life", and "create an eco-friendly society".
*Pulse: This is a generic term for leguminous plants, such as green peas, chickpeas, and lentils. Also known as "super foods", these crops are rich in dietary fiber, proteins, and carbohydrates and are popular with health- and environment-conscious people and vegans.
Profile of Euricom
| | |
| --- | --- |
| Official name | Euricom S.p.A. |
| Established | 1988 |
| Head office | Valle Lomellina, Italy |
| Business activities | Rice milling, manufacture and sales of rice and pulse products for supply to retailers in Europe |
| Website | https://www.euricom.it/EN/ |
Profile of ROL-RYZ
Official name
Rol-Ryż sp. z o.o.
Established
1928
Head office
Gdynia, Poland
Business activities
Small-lot packaging and sales of rice and pulses
Shareholders

(After the investment)

Euricom: 71.4%, Mitsui: 28.6%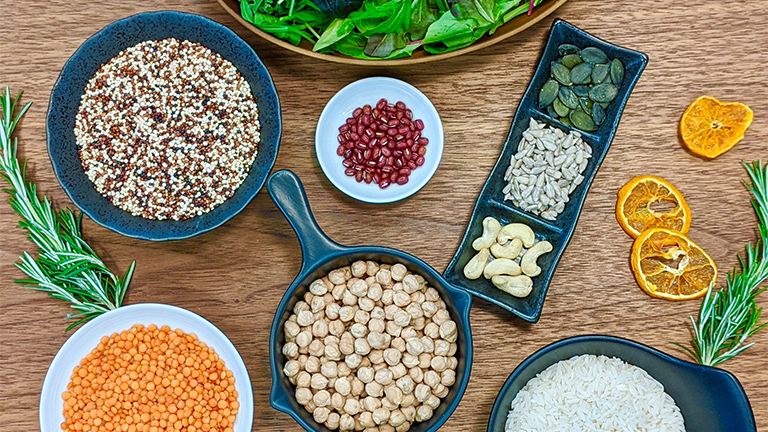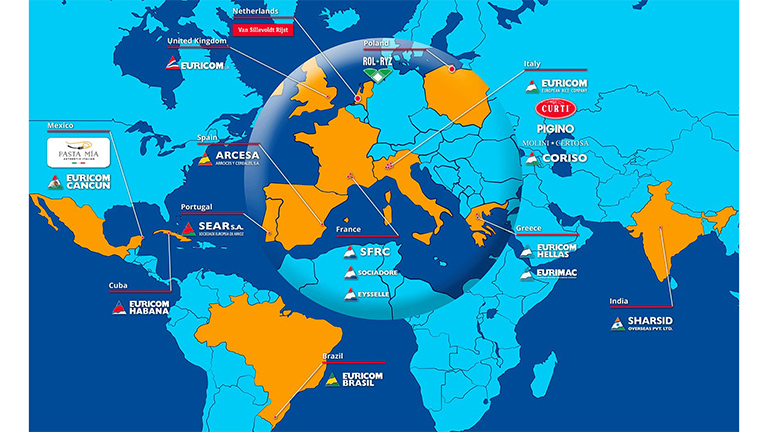 ---
Mitsui's Materiality
"Build brighter futures, everywhere" as our corporate mission, and to gain the trust and expectations of our stakeholders to realize a better tomorrow for earth and for people around the world, we have identified five material issues ("Materiality") for Mitsui's sustainable growth. We anticipate this particular project/ business to contribute especially to the realization of "Secure sustainable supply of essential products" and "Enhance quality of life" and "Create an eco-friendly society"
Secure sustainable supply of essential products

Enhance quality of life

Create an eco-friendly society

Develop talent leading to value creation

Build an organization with integrity