The Mitsui & Co. Environment Fund
Introduction to Grant Projects
INDEX="543" NAME="Creating a restoration model for Japanese coastal pine groves" TYPE="活動助成," YEAR="2007年度," AREA="日本全国,東北,関東,九州・沖縄," KIND="NPO," ORG="Japan Greenery Research and Development Center"
Japan Greenery Research and Development Center
Creating a restoration model for Japanese coastal pine groves
Activity grant
Project Description

The pine groves that make up the 'white sand and green pine' areas of Japan's coastline are in danger of falling into decline due to pine wilt disease, invasive broad-leaved tree species, and neglect. This project aims to encourage local residents to get involved in taking care of pine groves again by creating models to showcase how keeping the trees well maintained raises the value of the groves as a natural resource and contributes to regional revitalization in a similar way to community woodlands. Specifically, this will involve proposing three types of restoration models over three years and creating 15 case study forests based on these models with trees being planted by students graduating elementary school and cared for by remaining students, as well as presenting findings at academic meetings.
Fields

Preservation of surface soil and forests

Preservation of biodiversity and ecosystem
Grant year

FY2007 Activity Grants
Grant term

3 years
July 2007 - June 2010
Grant amount

4,860,000 yen
Activity region

Tsuruoka, Sakata, and Yuza in Yamagata Prefecture; Hyuga in Miyazaki Prefecture; and Tokyo, Japan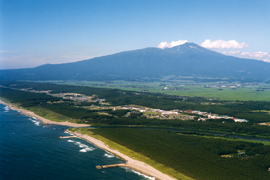 Overview of the Organization

Representative

Tadayuki Oroku, Managing Director

Establishment

1978

Establishment purpose

The center was established by the Ministry of Agriculture Forestry, and Fisheries, the former Ministry of Construction, and the Ministry of Economy, Trade and Industry, in collaboration with relevant parties from finance, forestry, farming, landscaping, tree planting, and other industries, with the aim of advancing a comprehensive approach to environmental greening centered on the development of skills and technology, the cultivation of skilled human resources, the creation of green spaces, and information dissemination.

Main area of activity

Japan

Staff

17 full-time staff members

Annual operating budget

572.9 million yen in 2005, 576.31 million yen in 2006, 530.64 million yen in 2007

WEB site

Recent activities

Activities cover a wide range of areas including making recommendations and conducting comprehensive research relating to environmental greening, developing greening techniques, collecting and sharing information, and raising awareness of green ideals. In addition to cultivating tree surgeons and pine conservation specialists, it is currently advancing comprehensive environmental greening initiatives with an international scope aiming to tackle new problems facing the coexistence of humans and nature, such as global warming, and the need to protect biodiversity.