Our roots
People who supported the former Mitsui & Co. (3) Kyohei Magoshi
Echigoya, the business started by the Mitsui family's founder, Takatoshi Mitsui, grew thanks to the excellent way it nurtured and utilized its personnel. Particularly after the Meiji Restoration, Mitsui produced many famous entrepreneurs as it became a "zaibatsu" (industrial conglomerate) and modernized its business practices. We introduce Kyohei Magoshi, one of those famous entrepreneurs.
The beer king of the east who stood at the front line of management his whole life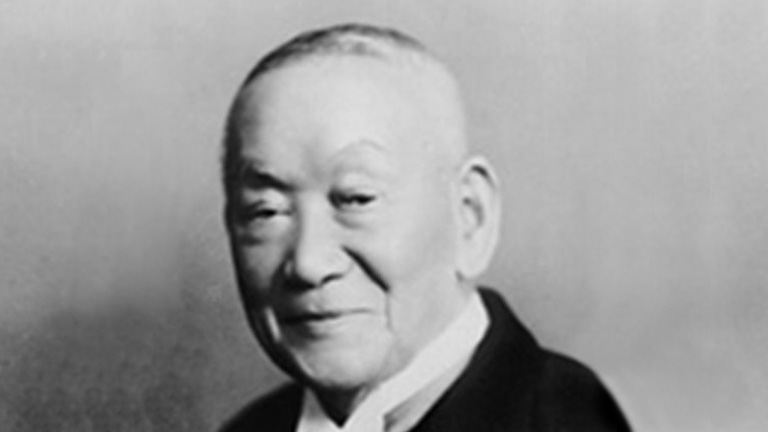 Takashi Masuda, the first president of the former Mitsui & Co.* employed Kyohei Magoshi at the time of establishment of the company in 1876. After a year at the company, Kyohei Magoshi was placed in charge of the Yokohama Branch, where he established the first Japanese raw silk export operation. His capabilities soon were recognized, and he became an executive director in 1891.
Around that time, Japan Brewery Company, a shareholder in the former Mitsui & Co., was facing financial difficulties, and Kyohei Magoshi was called in to take charge of reconstruction of the company. In 1892, he took a central role in the management of the company, and through rigorous streamlining, rebuilt the company from the point of near certain bankruptcy.
He went on to promote a variety of new sales strategies at the company, opening Japan's first ever beer hall in 1899. In 1901 he built a cargo station named Yebisu, and established a nationwide beer delivery system.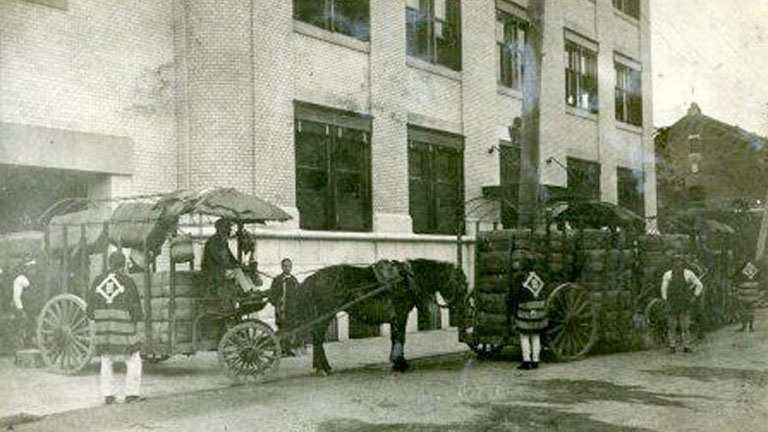 After retiring from the former Mitsui & Co., he became the president of Dai-Nihon Brewery, the predecessor of Sapporo Breweries which was formed as a result of a merger between the Sapporo, Japan and Osaka Breweries. Until its separation in 1949, Dai-Nihon Brewery had a 70% share of the Japanese beer market.
Mr. Magoshi went on to become known as the beer king of the east. He stood at the front line as president of the company until his death at age 89. In his later life he made the following quote:
People should not count their age. Age and work are two very different things. I see myself not as 83, but instead 8×3, which makes me just 24, and I maintain a youthful mindset for the company.
* Legally speaking, there has been no continuation between the former Mitsui & Co. and the current Mitsui & Co.