Main Contents
Mitsui & Co., Ltd. ("Mitsui", Head Office: Tokyo, President and CEO: Tatsuo Yasunaga) and Mitsui Fudosan Co., Ltd. ("Mitsui Fudosan", Head Office: Tokyo, President: Masanobu Komoda) are jointly engaged in the OH-1 scheme (provisional name) in the No. 2 Section of the Otemachi 1-Chome District. The buildings will be completed in February 2020.
This large-scale integrated development embodies the knowledge and experience accumulated by Mitsui & Co. through its diverse global business operations, and by Mitsui Fudosan through its innovative urban development projects. Comprising office space, a hall, conference facilities, shops and restaurants, a hotel, and extensive green areas, it is one of the biggest development projects ever untaken in the Otemachi area. For Mitsui & Co., the project combines the construction of a new Head Office building with one of Japan's biggest urban development. For Mitsui Fudosan, Otemachi One is a flagship project as its first large-scale mixed-use development in the Otemachi area.
The Cabinet Office has designated Otemachi One as a National Strategic Special Zone project because of its capacity to attract foreign businesses and promote business interaction through its enhanced MICE (meetings, incentives, conferences, and exhibitions/events) functions. The project is seen as a development initiative that will help to enhance Tokyo's international competitiveness.
Overall perspective of Otemachi One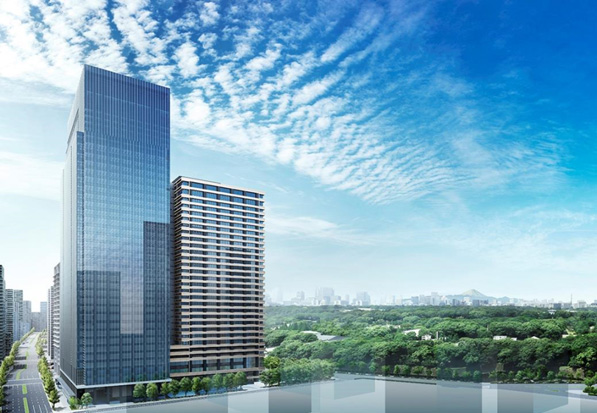 Mitsui & Co. and Mitsui Fudosan have decided to name the project "Otemachi One". This name symbolizes the characteristics of the development area as a place for the convergence of various people and talents, and as the one and only focus for the continual dissemination of new values from the Otemachi 1-Chome District to the world.
The logo of Otemachi One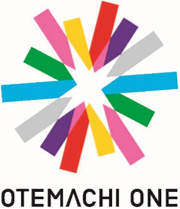 The design of the logo represents the combination of "1s" of various colors to form a single beam of light.
In May 2020, there will be a grand opening for the Otemachi Mitsui Hall and a shopping area with approximately 30 commercial outlets. At the same time, Mitsui & Co. will relocate into its new Head Office Building. In July 2020, the Four Seasons Hotel Tokyo at Otemachi will open. Thereafter tenant companies will begin to move into the development in phases.
Attachment documents