Main Contents
Mitsui & Co., Ltd. ("Mitsui", Head Office: Tokyo, President and CEO: Tatsuo Yasunaga) has entered into agreements, including a shareholder agreement, with Kansai Paint Co., Ltd. ("Kansai Paint", Head Office: Osaka Prefecture, President: Hiroshi Ishino), concerning investment in Kansai Paint's European subsidiary, Kansai Helios Coatings GmbH ("Helios", Head Office: Austria, CEOs: Hubert Culik and David Kubala). After the investment, Mitsui's equity stake will be 20%, and Kansai Paint's will be 80%.
Paint & coatings are used in a wide range of industries, including energy, industrial plant and infrastructure, automobiles, ships, and construction. The world market is now worth around US$150 billion (about ¥16 trillion) with an average growth of 5% per annum over the past 10 years, and further steady growth is anticipated going forward. The functions and properties required in coatings vary according to the purposes for which they are used. For industrial use in particular, paint manufacturers need to develop products that precisely match customers' needs. Rising global awareness of the need to reduce environmental burdens is prompting the increased efforts to develop environment-friendly products, such as water-borne coatings and powder coatings. In recent years, there have been extensive M&As in the coatings industry to incorporate advanced technologies, product brands, and product usage track records, in order to reinforce business competitiveness. Large-scale acquisitions are leading to a consolidation in the coatings industry.
Helios, through its group companies, has built an extensive range of paint products for various uses, including railway rolling stock, agricultural and construction machinery, and metal products. It has expanded its business across Europe and the CIS, including Austria, Slovenia, and Russia. It became a subsidiary of the Kansai Paint Group at the end of March 2017. Going forward, Mitsui and Kansai Paint will, by combining Mitsui's global group networks, including its customers and partners with the Kansai Paint group's products and technologies, work together to expand competitive business operations in Europe and other related markets.
Mitsui positions "Chemicals" as a core pillar business in its Medium-term Management Plan. Mitsui will also utilize the business base that it has developed in the areas of Machinery & Infrastructure and Iron & Steel Products to exert its comprehensive strengths to establish an earnings base in the paint business.
Company name
Kansai Helios Coatings GmbH
Head Office
Vienna, Republic of Austria, other locations
Representatives
CEO: Hubert Culik
CEO: David Kubala
Employees
Approximately 2,100 (as of December 2017)
Business activities
1. Manufacture and sale of coatings
2. Manufacture and sale of plastics resins
3. Manufacture and sale of adhesives and other chemicals products
URL
Coatings blue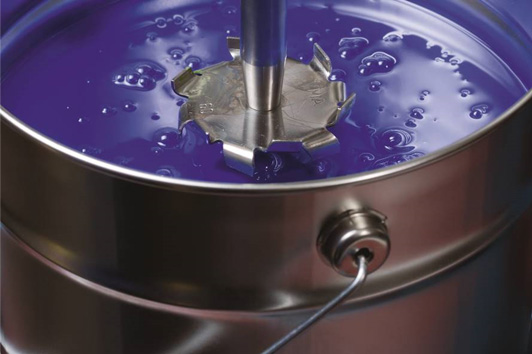 Helios Headquarter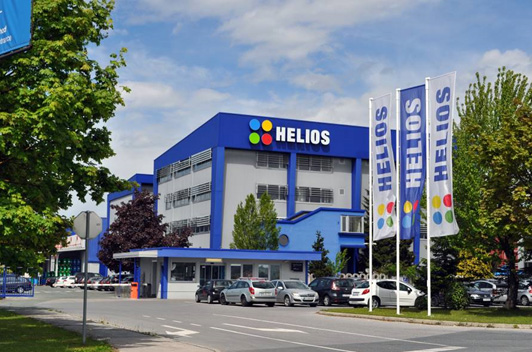 <Reference>Railjet at Salzburg Railwaystation