Main Contents
Mitsui & Co., Ltd. ("Mitsui", Head Office: Tokyo, President and CEO: Tatsuo Yasunaga) is pleased to announce that LABIX Company Limited ("LABIX") of Thailand, a J/V established with a wholly-owned subsidiary of Thai Oil Public Company Limited ("Thai Oil"), began production this March of Linear Alkylbenzene ("LAB") with a capacity of 100,000 tons a year, in line with the original plan.
LAB is widely used for the production of detergents as a petroleum-derived raw material, and a stable demand growth for detergents and LAB in the Southeast Asian region is expected with the population increase. The manufacturing facilities for this business are located within the Thai Oil petrochemical and refining complex, and this marks the first LAB-producing company in Southeast Asia to fully integrate the entire manufacturing process from the raw material through the finished products.
Mitsui and Thai Oil have built a strong partnership through many years of transactions centered on petrochemicals product trading. Based on the foundation of that partnership, local-production for local-consumption business model of LABIX, capitalizing on both Thai Oil's stable supply of competitive raw materials and operational expertise and Mitsui's sales network, ensures the competitive advantage of the company.
Mitsui already participates in the manufacturing and sales of palm-oil-derived natural raw materials for detergents and surfactants in Malaysia and China. The start of production at LABIX allows Mitsui to further leverage its strengths in both the naturally derived and petrochemical raw materials businesses for detergents, and by engaging in the entire value chain from raw materials through finished products such as detergents and surfactants to expand its customer relationships and pursue new business development.
Profile of LABIX
Company Name
LABIX Company Limited
Location
Head Office: Bangkok, Thailand
Factory: Si Racha, Chonburi
Establishment
July 2013
Representative
Suchart, Monyanont, Managing Director
Business Activities
Manufacturing and sales of Linear Alkylbenzene (detergent raw material)
Business Structure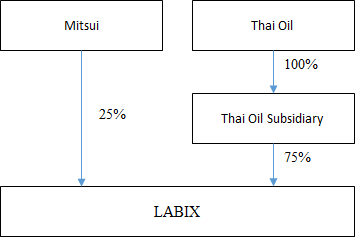 LABIX Production Plant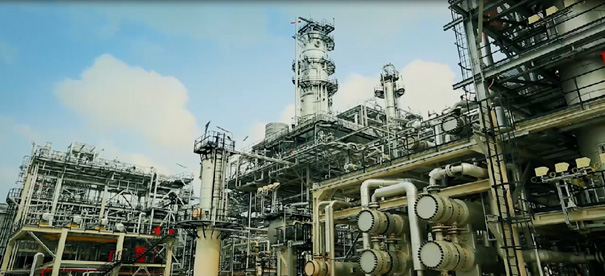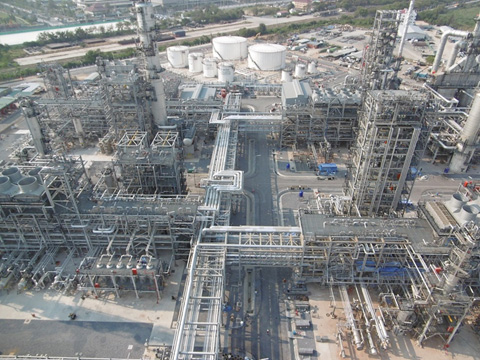 Notice:
This announcement contains forward-looking statements. These forward-looking statements are based on Mitsui's current assumptions, expectations and beliefs in light of the information currently possessed by it and involve known and unknown risks, uncertainties and other factors. Such risks, uncertainties and other factors may cause Mitsui's actual results, financial position or cash flows to be materially different from any future results, financial position or cash flows expressed or implied by these forward-looking statements. These risks, uncertainties and other factors referred to above include, but are not limited to, those contained in Mitsui's latest Annual Securities Report and Quarterly Securities Report, and Mitsui undertakes no obligation to publicly update or revise any forward-looking statements.
This announcement is published in order to publicly announce specific facts stated above, and does not constitute a solicitation of investments or any similar act inside or outside of Japan, regarding the shares, bonds or other securities issued by us.