Main Contents
Mitsui & Co., Ltd. ("Mitsui", Head Office: Tokyo, President and CEO: Tatsuo Yasunaga) has acquired an equity stake in Sunverge Energy, Inc. ("Sunverge"), a U.S. based provider of distributed energy resources ("DERs") aggregation and orchestration software services. Sunverge software enables various DERs, including home power generation systems (e.g., battery energy storage units and roof-top solar systems), as well as electric vehicles, to be controlled as a single resource. By utilizing its network extending all over the world, Mitsui, as a general trading company (sogo-shosha), will contribute to the expansion of Sunverge's market, while leveraging Sunverge software to create new next-generation electricity power business.
Residential roof-top solar systems are becoming increasingly popular, especially in the U.S., Australia, and other advanced markets; however, at the same time, they face a number of challenges, including increased grid instability, unequal electricity charges, and complex electricity supply-demand adjustments. Sunverge provides solutions to these problems for power companies, grid operators, electricity retailers, etc. by offering batteries that pair with solar systems, as well as software services that achieve aggregation and orchestration of these DERs. Specifically, through analysis of the status of the transmission and distribution lines, the software determines the optimal combination of individual DER controls, for instance, charge/discharge of the energy storage units and allowance/disallowance of remitting electricity to the grid from household solar power systems, providing a solution for efficient and stable management of the electricity network.
Mitsui, by effectively using Sunverge's aggregation and orchestration software to overcome difficulties with the electricity grid, will contribute to further promotion of the use of renewable energy. Moreover, Mitsui aspires to realize a virtual power plant*1 business model through integrated control over diverse DERs by utilizing the unique characteristics of Sunverge software, which allows connection between progressively diversified DERs, including energy storage systems, and solar power generation devices, as well as battery cars.
*1 A virtual power plant is a next-generation electricity business model that optimizes the supply-demand balance of the electricity grid by controlling multiple DERs (such as solar power systems and batteries) based on the real time supply-demand of the grid, as if it is a single power plant, thereby controlling power generation output to develop a more balanced electricity network.
Profile of Sunverge
| | |
| --- | --- |
| Name of Company | Sunverge Energy, Inc. |
| Head Office | California, U.S.A. |
| Established | 2009 |
| Representative | Kenneth Munson, Chief Executive Officer |
| Employees | 50 |
| Shareholders | AGL, Southern Cross REVC, Total Energy Ventures, Siemens Venture Capital, SBCVC, etc. |
| Business Activities | Providing software services for aggregation and orchestration of distributed energy resources and smart battery storage units. |
| Website | |
Sunverge's energy storage/ICT system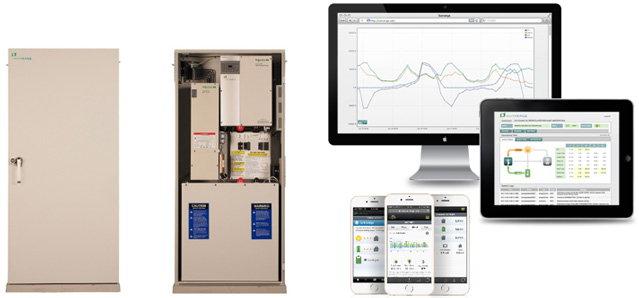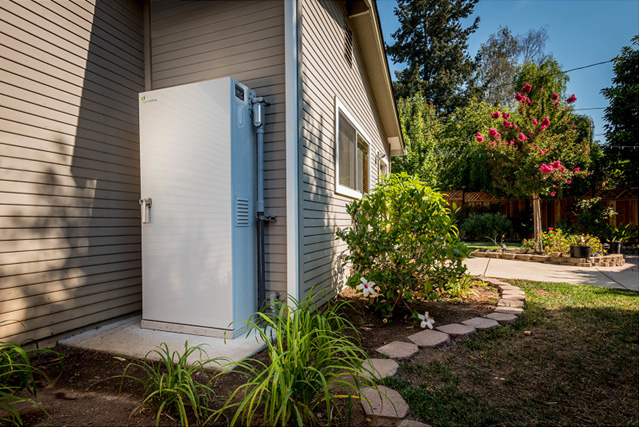 Notice:
This announcement contains forward-looking statements. These forward-looking statements are based on Mitsui's current assumptions, expectations and beliefs in light of the information currently possessed by it and involve known and unknown risks, uncertainties and other factors. Such risks, uncertainties and other factors may cause Mitsui's actual results, financial position or cash flows to be materially different from any future results, financial position or cash flows expressed or implied by these forward-looking statements. These risks, uncertainties and other factors referred to above include, but are not limited to, those contained in Mitsui's latest Annual Securities Report and Quarterly Securities Report, and Mitsui undertakes no obligation to publicly update or revise any forward-looking statements.
This announcement is published in order to publicly announce specific facts stated above, and does not constitute a solicitation of investments or any similar act inside or outside of Japan, regarding the shares, bonds or other securities issued by us.