Main Contents
Mitsui & Co., Ltd. ("Mitsui", Head Office: Tokyo, President and CEO: Masami Iijima), jointly with the Saudi Arabian power company ACWA Power ("ACWA") and Dhofar International Development and Investment Holding Co. ("DIDIC") as the consortium ("Consortium"), submitted a bid on October 28, 2014 for the contract for the Salalah-2 power generation project in response to a call for bids by Oman Power and Water Procurement Company SAOC ("OPWP"). The Consortium has received the letter of award from OPWP to develop Salalah-2 power generation project.
Demand for electric power in Oman is increasing rapidly because of the economic growth led by the oil and gas sector. Mitsui will help to meet that demand by building a 400MW natural gas-fired combined cycle power plant in the Salalah Industrial Area in southern Oman and also by acquiring the existing Dhofar Power Plant, which has an output of 273MW. Mitsui will operate both plants and sell electric power under a 15-year power purchase agreement with OPWP.
Mitsui has a notable track record in the upstream oil and gas sector in Oman through its participation in onshore oil and gas production and development projects, and the Oman LNG project. This Salalah-2 power project marks Mitsui's first involvement in the development of key downstream infrastructure through a power generation project. Mitsui will use its extensive business operation management know-how gained through its considerable experience in the operation of overseas power generation projects and its track record in Oman to contribute to the successful development and operation of this project. The power generation projects is one of the primary focuses of Mitsui's infrastructure business, and Mitsui will continue to aim at winning contracts for quality projects in this area.
Project Overview
Investors
Mitsui (45%), ACWA (45%), DIDIC (10%)
Description
Construction, maintenance and operation of power plant (BOO system)
Plant capacity
673MW (new facility: 400MW, existing facility: 273MW)
Buyer of electric power
OPWP
Total project cost
Approx. $630 million (approx. ¥76 billion)
Schedule
April 2015: Signing of project agreements, including electric power sales contract
May 2015: Project-related agreements in effect, completion of purchase of existing facility
Jan. 2018: New power plant operational
Construction site
Salalah Industrial Area, Dhofar Governorate, southern Oman
Map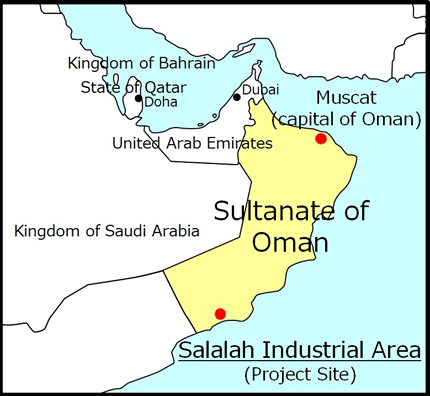 Photo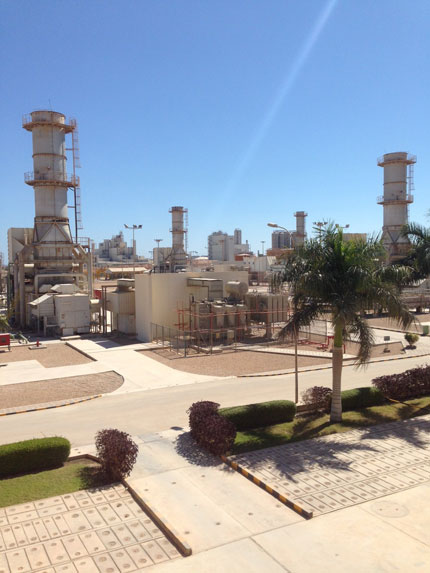 Notice:
This announcement contains forward-looking statements. These forward-looking statements are based on Mitsui's current assumptions, expectations and beliefs in light of the information currently possessed by it and involve known and unknown risks, uncertainties and other factors. Such risks, uncertainties and other factors may cause Mitsui's actual results, financial position or cash flows to be materially different from any future results, financial position or cash flows expressed or implied by these forward-looking statements. These risks, uncertainties and other factors referred to above include, but are not limited to, those contained in Mitsui's latest Annual Securities Report and Quarterly Securities Report, and Mitsui undertakes no obligation to publicly update or revise any forward-looking statements.
This announcement is published in order to publicly announce specific facts stated above, and does not constitute a solicitation of investments or any similar act inside or outside of Japan, regarding the shares, bonds or other securities issued by us.