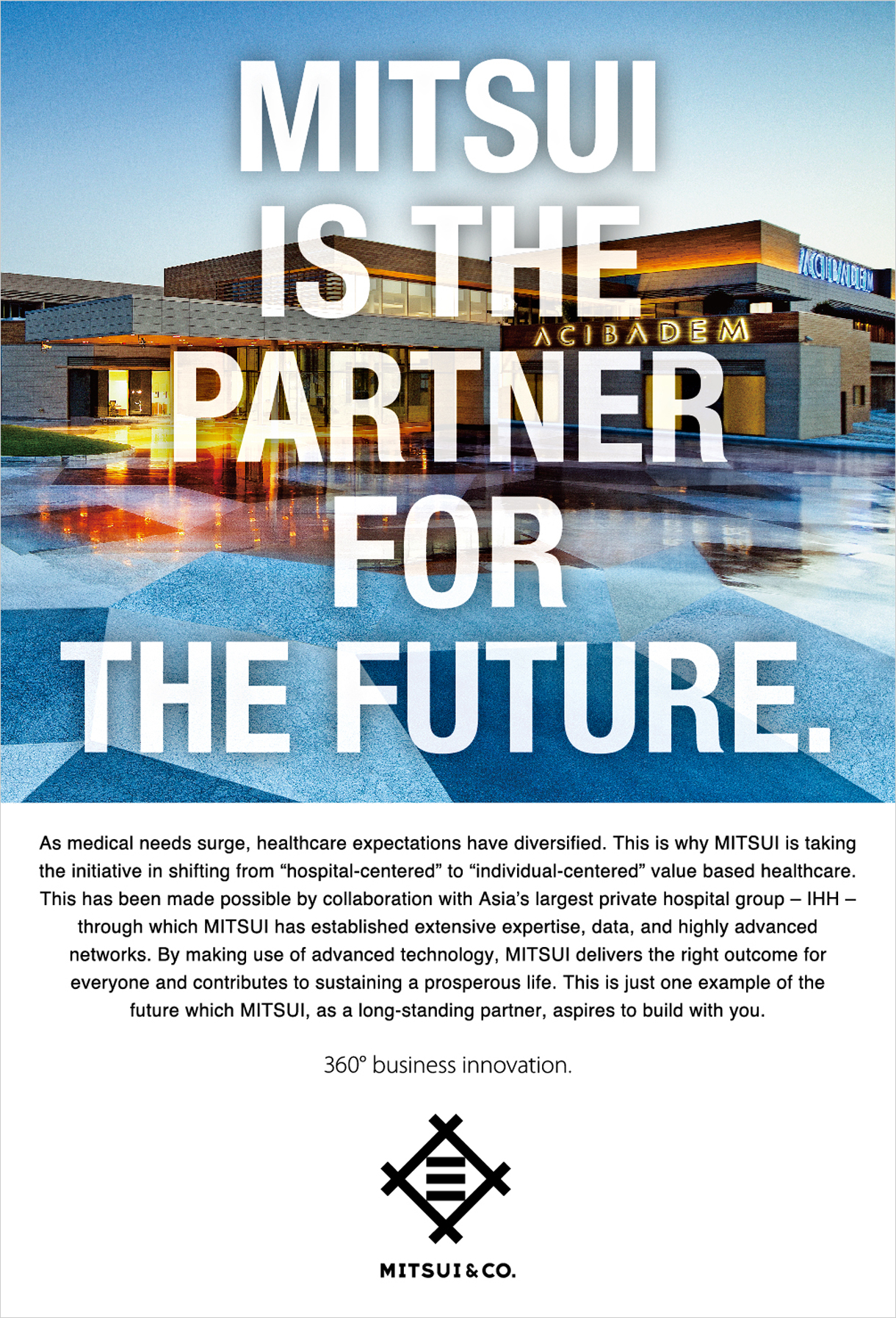 As medical needs surge, healthcare expectations have diversified.
This is why MITSUI is taking the initiative in shifting from "hospital-centered" to "individual-centered" value based healthcare.
This has been made possible by collaboration with Asia's largest private hospital group - IHH - through which MITSUI has established extensive expertise, data, and highly advanced networks.
By making use of advanced technology, MITSUI delivers the right outcome for everyone and contributes to sustaining a prosperous life.
This is just one example of the future which MITSUI, as a long-standing partner, aspires to build with you.
360° business innovation.