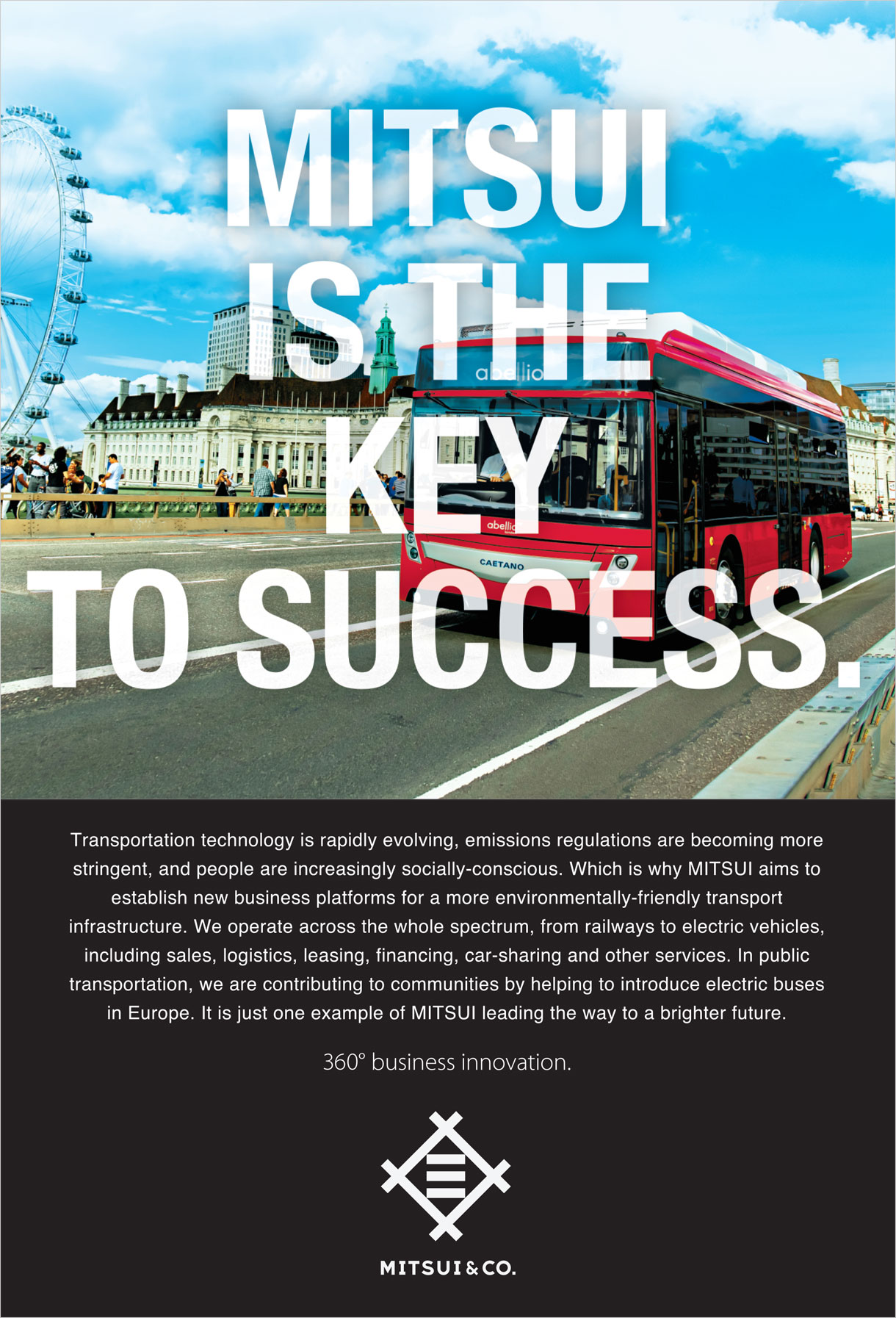 Transportation technology is rapidly evolving, emissions regulations are becoming more stringent, and people are increasingly socially-conscious. Which is why MITSUI aims to establish new business platforms for a more environmentally-friendly transport infrastructure. We operate across the whole spectrum, from railways to electric vehicles, including sales, logistics, leasing, financing, car-sharing and other services. In public transportation, we are contributing to communities by helping to introduce electric buses in Europe.
It is just one example of MITSUI leading the way to a brighter future.
360° business innovation.