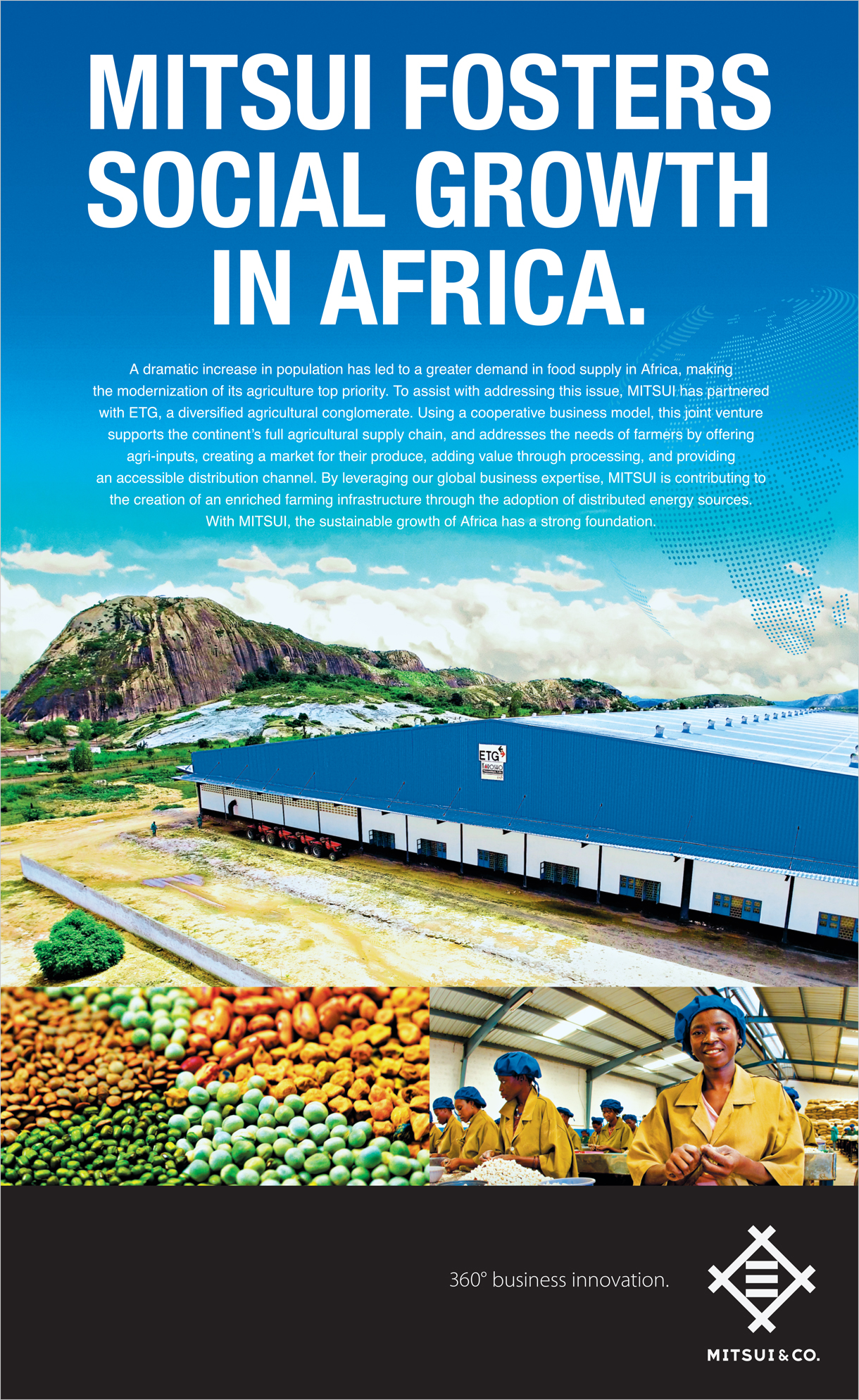 A dramatic increase in population has led to a greater demand in food supply in Africa, making the modernization of its agriculture top priority.
To assist with addressing this issue, MITSUI has partnered with ETG, a diversified agricultural conglomerate. Using a cooperative business model, this joint venture supports the continent's full agricultural supply chain, and addresses the needs of farmers by offering agri-inputs, creating a market for their produce, adding value through processing, and providing an accessible distribution channel. By leveraging our global business expertise, MITSUI is contributing to the creation of an enriched farming infrastructure through the adoption of distributed energy sources.
With MITSUI, the sustainable growth of Africa has a strong foundation.