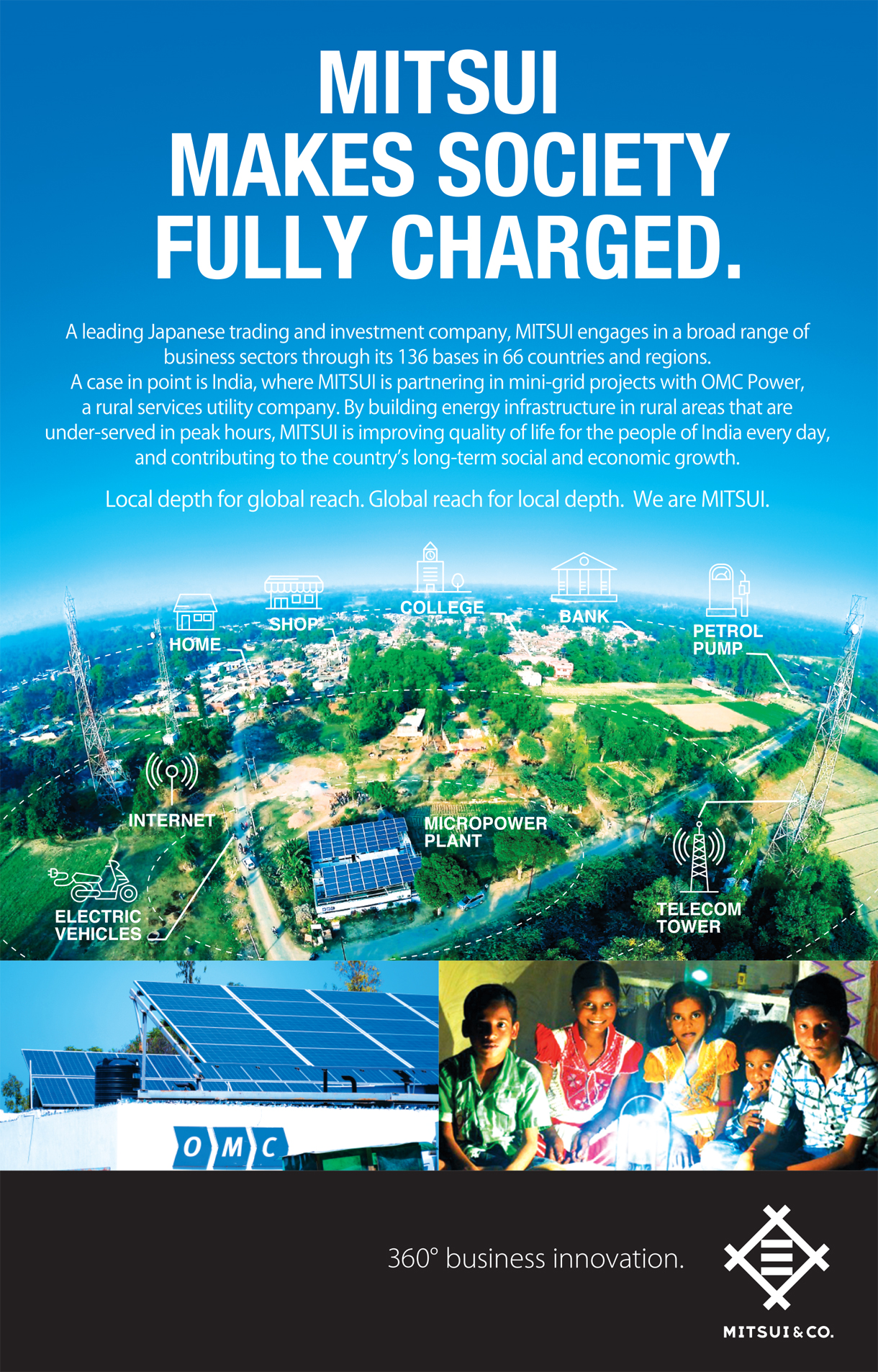 A leading Japanese trading and investment company, MITSUI engages in a broad range of business sectors through its 136 bases in 66 countries and regions.
A case in point is India, where MITSUI is partnering in mini-grid projects with OMC Power, a rural services utility company.
By building energy infrastructure in rural areas that are under-served in peak hours, MITSUI is improving quality of life for the people of India every day, and contributing to the country's long-term social and economic growth.
Local depth for global reach. Global reach for local depth. We are MITSUI.