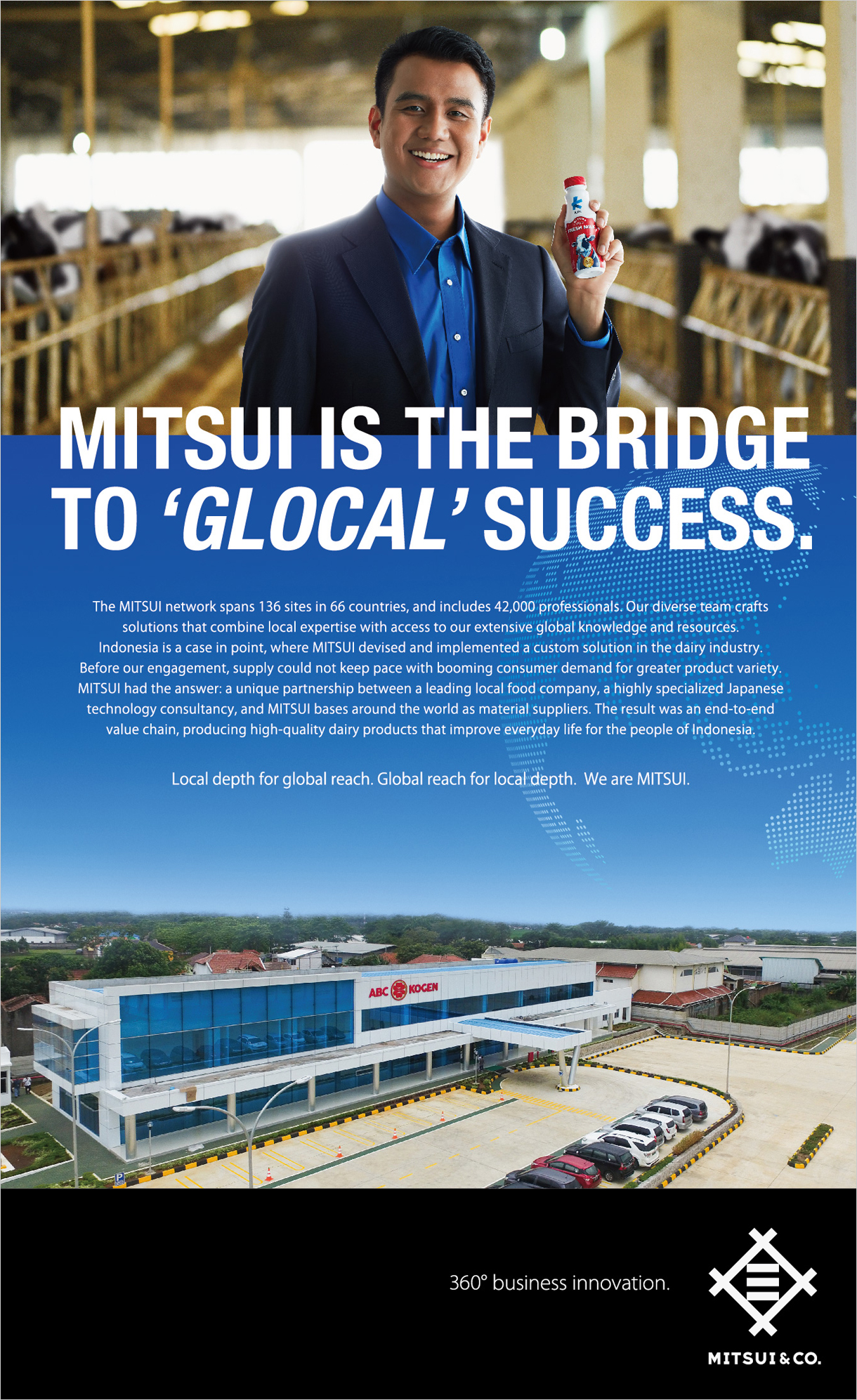 The MITSUI network spans 136 sites in 66 countries, and includes 42,000 professionals. Our diverse team crafts solutions that combine local expertise with access to our extensive global knowledge and resources.
Indonesia is a case in point, where MITSUI devised and implemented a custom solution in the dairy industry. Before our engagement, supply could not keep pace with booming consumer demand for greater product variety.
MITSUI had the answer: a unique partnership between a leading local food company, a highly specialized Japanese technology consultancy, and MITSUI bases around the world as material suppliers. The result was an end-to-end value chain, producing high-quality dairy products that improve everyday life for the people of Indonesia.
Local depth for global reach. Global reach for local depth. We are MITSUI.