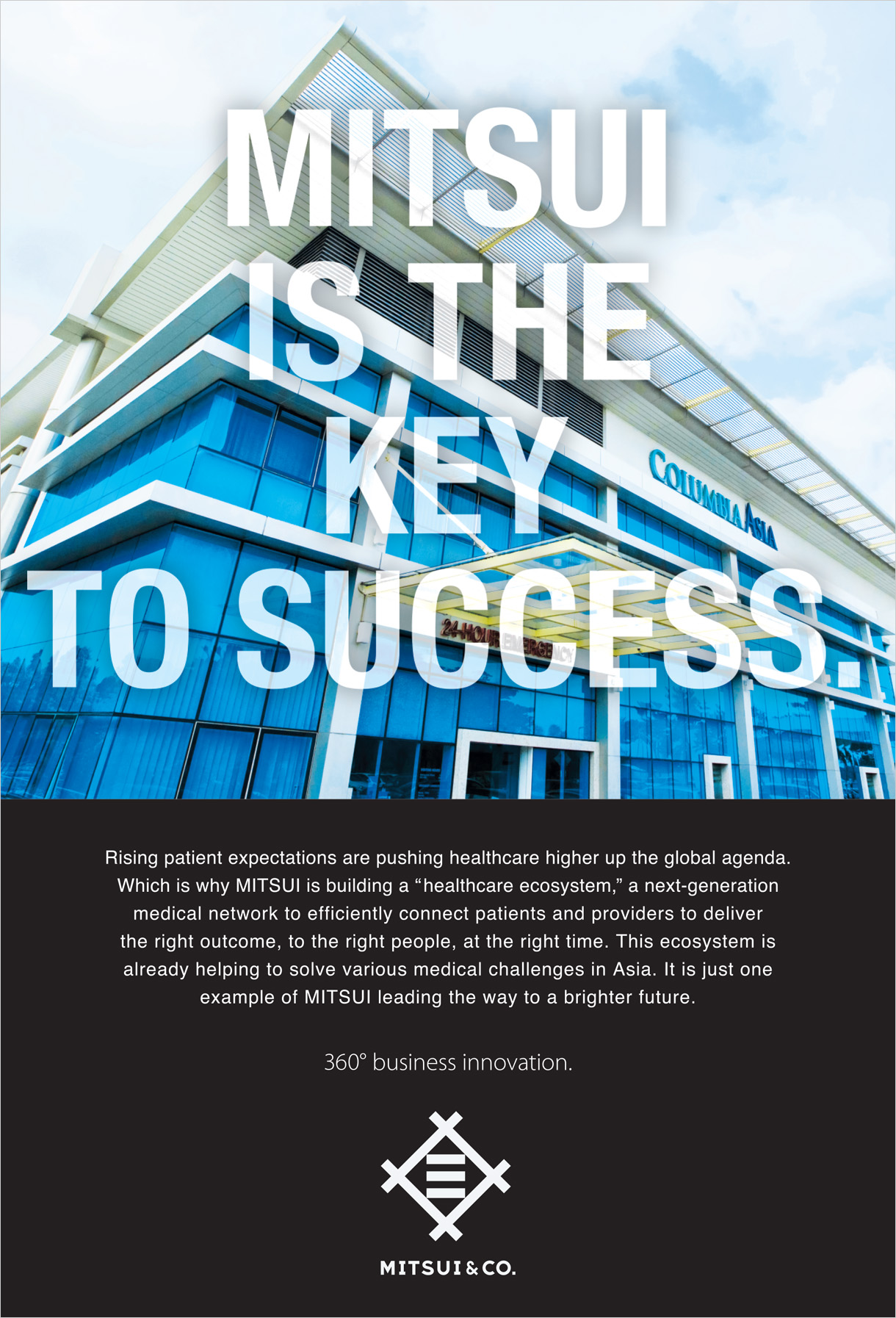 Rising patient expectations are pushing healthcare higher up the global agenda.
Which is why MITSUI is building a "healthcare ecosystem", a next-generation medical network to efficiently connect patients and providers to deliver the right outcome, to the right people, at the right time. This ecosystem is already helping to solve various medical challenges in Asia.
It is just one example of MITSUI leading the way to a brighter future.
360° business innovation.