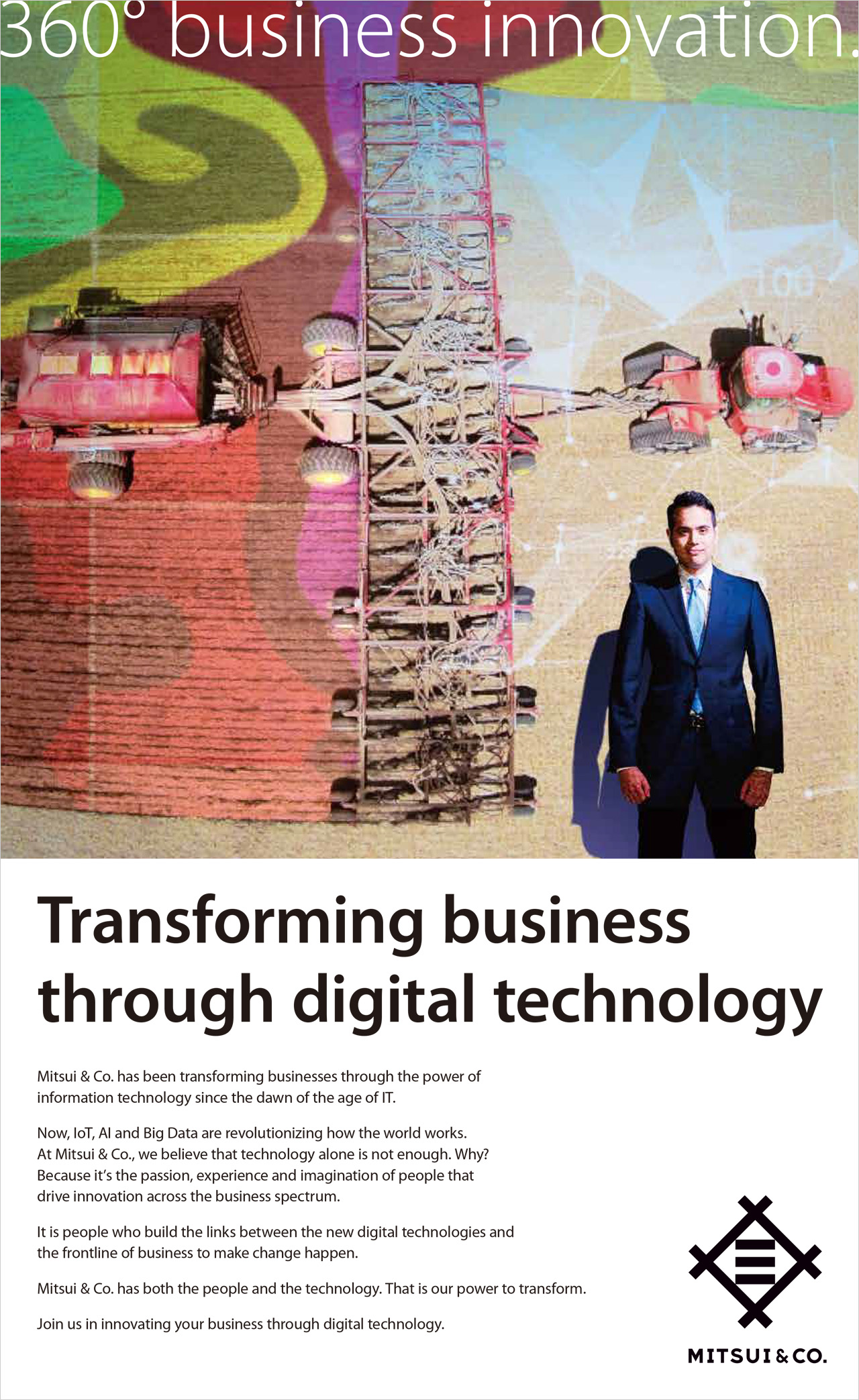 Mitsui & Co. has been transforming businesses through the power of information technology since the dawn of the age of IT.

Now, IoT, AI and Big Data are revolutionizing how the world works. At Mitsui & Co., we believe that technology alone is not enough. Why? Because it's the passion, experience and imagination of people that drive innovation across the business spectrum.

It is people who build the links between the new digital technologies and the frontline of business to make change happen.

Mitsui & Co. has both the people and the technology. That is our power to transform.

Join us in innovating your business through digital technology.