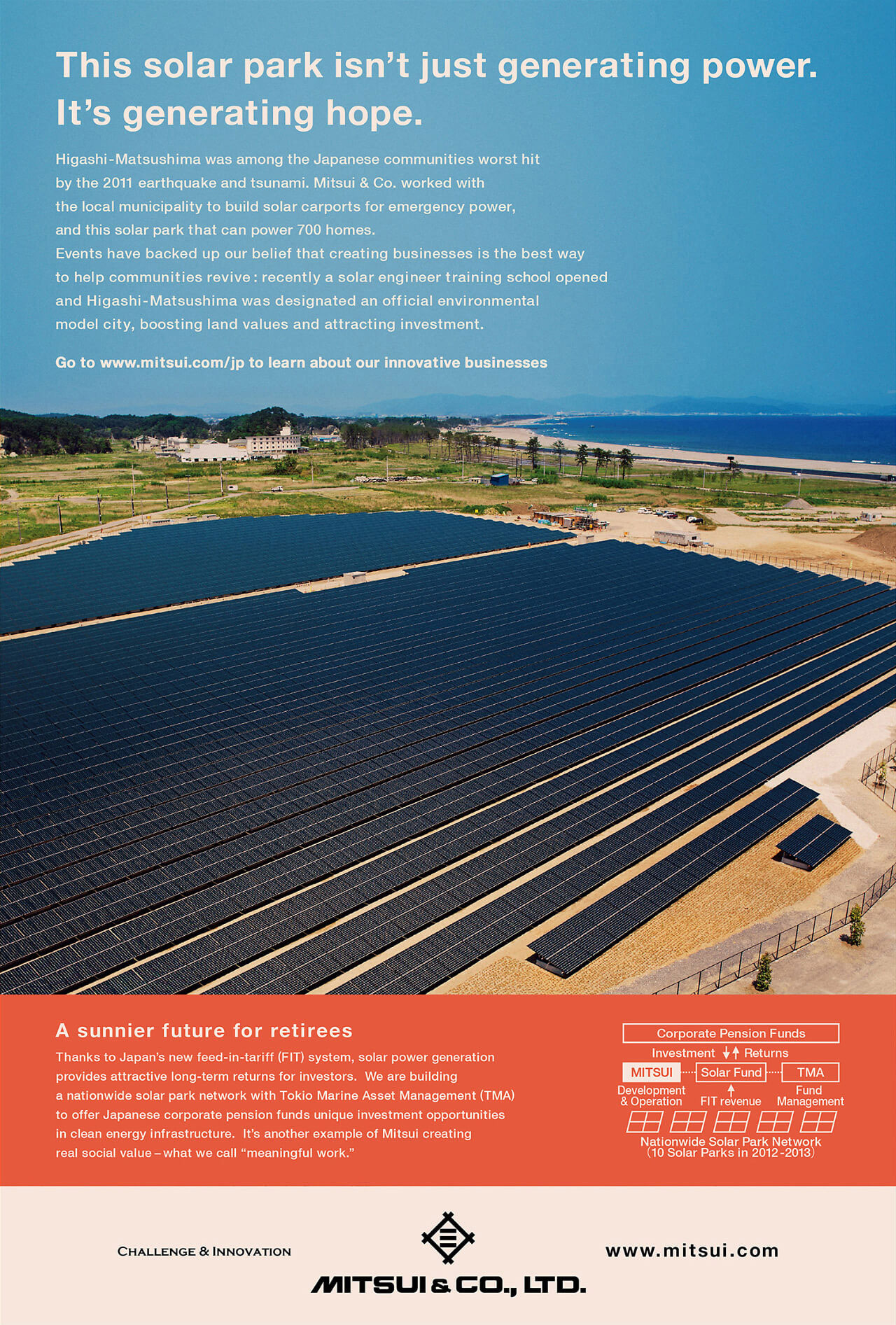 Higashi-Matsushima was among the Japanese communities worst hit by the 2011 earthquake and tsunami. Mitsui & Co. worked with the local municipality to build solar carports for emergency power, and this solar park that can power 700 homes.
Events have backed up our belief that creating businesses is the best way to help communities revive: recently a solar engineer training school opened and Higashi-Matsushima was designated an official environmental model city, boosting land values and attracting investment.
A sunnier future for retirees
Thanks to Japan's new feed-in tariff system, solar power generation provides attractive long-term returns for investors. We are building a nationwide solar park network with Tokio Marine Asset Management to offer Japanese corporate pension funds unique investment opportunities in clean energy infrastructure. It's another example of Mitsui creating real social value—what we call "meaningful work."