Mitsui & Co. Moscow LLC

CSR Activity of Mitsui in Russia
Joint educational programs with St.Petersburg State University: lections, research programs in Japan, donation of books and videos to University library.
On the photo: President and Chief Executive Officer of Mitsui & Co., Ltd. Mr.Masami Iijima and Rector of St.Petersburg State University N.M.Kropachev during MoU signing on October 20, 2009
Sponsorship of exhibition "Samurais: Treasures of the military aristocracy of Japan" from Tokyo National Museum in museums of Moscow Kremlin in 2008.
Educational Programs at Saint-Petersburg State University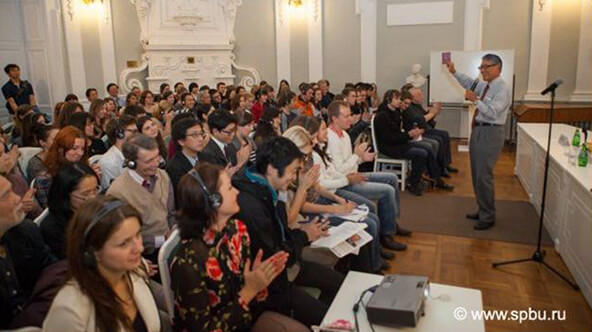 Since 2007, Mitsui & Co. has hosted two Mitsui-endowed lectures annually at Saint Petersburg State University. Through the program, we aim to encourage a deeper understanding of Japanese society and its culture, and to inspire individuals to help build amicable relations between Japan and Russia and to facilitate greater interaction between the two nations. Mitsui & Co. invites lecturers from many fields, including business, culture, science, education and sports. They speak at the university on the subject of "innovation", drawing from their own unique experiences, knowledge and philosophies, and convey to their audiences of student youth the importance of embracing dreams and aspirations. In addition to the Mitsui-endowed lectures, Mitsui also contributes to the university by providing scholarships to its students for international study in Japan and donating Japanese-language books and DVDs to the university to be used as teaching materials by SPSU's Faculty of Oriental Studies.