Mitsui & Co. Moscow LLC
About Us
Corporate Profile
MITSUI & CO. MOSCOW LLC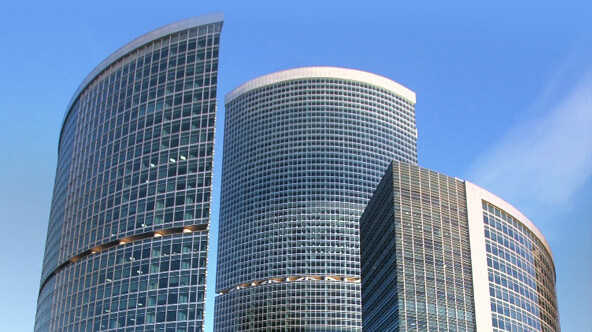 Mitsui & Co., Ltd. (Mitsui & Co.), the parent company of Mitsui & Co. Moscow LLC (Mitsui Moscow), is one of the world's most diversified general trading companies. Connecting people, information, ideas, technology, countries and regions across the world we create new business opportunities.

Currently Mitsui & Co. has more than 100 offices in 65 countries.

As for the main business content, utilizing our global operating locations, network and information resources, we are multilaterally pursuing business that ranges from product sales, worldwide logistics and financing, through to the development of major international infrastructure and other projects in the following fields: Iron & Steel Products, Mineral & Metal Resources, Energy, Machinery & Infrastructure, Chemicals, Lifestyle, Innovation & Corporate Development.

After Mitsui Moscow was opened as a representative office in 1967, it was incorporated in 2004 for the purpose of expanding business in Russia and CIS region.

As of June 2020, we have 10 offices in CIS region (the head office in Moscow, the branches in Saint-Petersburg and Vladivostok and other 7 representative offices of Mitsui).

We believe that providing necessary goods and services to people who need them is our business, and we strive to offer an innovative value chain business model to supply clients' present and future needs in the best way. This value chain model particularly includes marketing in domestic and global markets, trade facilitation, project development and management and planning and implementation of SCM (Supply chain management) and DCM (Demand Chain Management) and others.

Mitsui Moscow is committed to sustainable growth and good corporate citizenship. Сompany's operations are guided by environmental and social accountability, as well as respect for all stakeholders, including the communities surrounding our business activities.
Name
Mitsui & Co. Moscow LLC
Date of Establishment
1967 - Representative office was opened in Moscow;
2004 - Incorporated Mitsui & Co. Moscow LLC
Head Office

Presnenskaya nab., 10, Naberezhnaya Tower, block B, floor 16. 123112 Moscow Russia
Telephone: +7-495-956-96-00
Facsimile: +7-495-956-96-50
URL: https://www.mitsui.com/ru/en/

---

President & CEO

Miyazawa Kazumasa

Number of Employees
95 Employees