Mitsui & Co. Moscow LLC
About Us
Corporate Profile
MITSUI & CO. MOSCOW LLC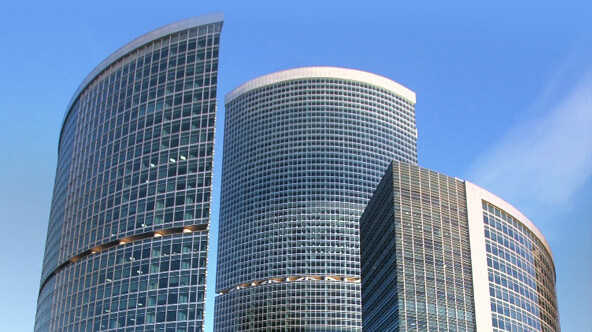 Mitsui & Co., Ltd. (Mitsui), the parent company of Mitsui & Co. Moscow LLC, is one of the world's most diversified comprehensive trading, investment and service companies. Mitsui covers a vast range of business fields, activities and functions and has 14 operating units including: Iron & Steel Products; Mineral & Metal Resources; Infrastructure Projects; Motor Vehicles; Marines & Aerospace; Basic Chemicals; Performance Chemicals; Energy (1 & 2); Foods & Retail; Consumer Service; IT; Financial Markets; Transportation Logistics Business Units.
The founder of Mitsui Group was Takatoshi Mitsui in the 17-th century. Mitsui & Co, Ltd was founded on July 1, 1876 after Japan had opened the country for foreign trade after several centuries of isolation. Presently Mitsui has 154 offices in 66 countries. Basic spheres of activity are trading and investment (oil & gas, mineral resources, steel products, machinery, infrastructure (mainly power & rail sector), automobile, chemical, IT, transportation logistics, food and agriculture, consumer retail).
Mitsui Moscow was opened as a representative office in 1967 and incorporated in 2004 for the purpose of expanding our business in the region of Russia and CIS. As of the 1st of January 2012, we have 11 offices in the region (including the headquarters of Mitsui Moscow, the branch in St. Petersburg and Vladivostok, and the 8 representative offices of Mitsui).
Mitsui Moscow focuses on business development in Russia and CIS. We think that providing necessary goods and services to the people who need them is our business, namely, we strive to provide innovative value-chain business models to best support its clients' current and future needs, such as domestic and global marketing, trade facilitation, project development and management, and planning and implementation of SCM (Supply Chain Management) and DCM (Demand Chain Management).
Mitsui Moscow is committed to sustainable growth and good corporate citizenship. Reflecting Mitsui's management philosophy, the Company's operations are guided by its distinctive CSR (Corporate Social Responsibility) policy, which emphasizes environmental and social accountability, and respect for the societies.
Name
Mitsui & Co. Moscow LLC
Date of Establishment
1967 - Representative office was opened in Moscow;
2004 - Incorporated Mitsui & Co. Moscow LLC
Head Office

Presnenskaya nab., 10, Naberezhnaya Tower, block B, floor 16. 123112 Moscow Russia
Telephone: +7-495-956-96-00
Facsimile: +7-495-956-96-50
URL: https://www.mitsui.com/ru/en/

---

President & CEO

Toshiaki Maruoka

---

Message from the Mitsui Moscow General Director and Chief Regional Representative in CIS countries

Number of Employees
95 Employees