Mitsui de Mexico, S. de R.L. de C.V.
About Us
Corporate Profile
MITSUI DE MÉXICO, S. DE R.L. DE C.V.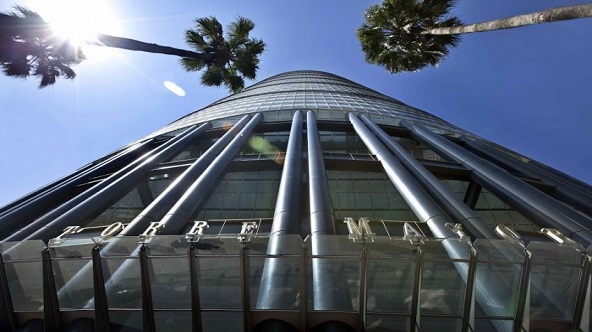 In 1913, First Representative Office of the former Mitsui & Co. was established in Mexico City.
In that time, the main businesses of Mitsui de México were the Mexican cotton exportations, and the imports into Mexico of fertilizers and miscellaneous merchandise required in the country.
In 1955, to resume business with Mexico, Mitsui was established as a Mexican company in Mexicali, and then, in 1964, transferred to Mexico City to solve the needs of the business evolution.
In those days, the main businesses were similar to the original ones, such as cotton exports, and the sale of fertilizers and miscellaneous items; then, they changed drastically into a different kind of business, reflecting the industrial growth of Japan, and the change of the economic structure in Mexico.
Mitsui & Co. has currently known how to consolidate several industries worldwide, contributing to promote the economic growth of the countries where it has operations. Through an innovative combination of information, finances and logistics, Mitsui has entered into important world economies. Consequently, we have established solid relationships with customers all over the world.
Today, Mitsui has become a great international corporation, a business facilitator, and a developer of different projects in Mexico, mainly in sectors such as power generation, water treatment, iron and steel, chemical, automobile, food, and many others that help the growth of the Mexican economy.
Globally, Mitsui has a network of 154 offices in 66 countries, as well as 533 affiliated and associated companies in the entire world. Its 14 business divisions are focused on attaining a solid growth and promoting the progress of the countries where activities are developed. One of Mitsui's building blocks is ethics, and the commitment to the environment. On this regard, social responsibility practice has allowed it to develop environmentally feasible, sustainable and long-lasting projects, as well as to create job sources. Mitsui is committed to the sustainable growth and to the good corporate practices, mainly environmental and social responsibility, and respect to the interested parties and to the community.
Nowadays, Mitsui is developing several projects in the Mexican Republic, through the companies that belong to the group. Our main business areas in Mexico are:
Iron and steel products
Chemicals
Food Business
Infrastructure Projects
Mobility Business
Mineral & Metal Resources
Corporate Mission, Vision and Values


MISSION

Build brighter futures, everywhere
Realize a better tomorrow for earth and for people around the world.


VISION

360° business innovators
As challengers and innovators, we create and grow business while addressing material issues for sustainable development.


VALUE

Our core values as challengers and innovators


Seize the initiative
We play a central role in driving transformation
Embrace growth
We drive our collective growth by continuously growing as individuals.

Act with integrity
We pursue worthy objectives with fairness and humility, taking pride in work that stands the test of time.
Thrive on diversity
We foster an open-minded culture and multiply our strengths to achieve excellence.
Name
Mitsui de Mexico, S. de R.L. de C.V.
Date of Establishment
September 27th, 1955
Office

Av. Paseo de la Reforma 505, Piso 33 Torre Mayor,
México DF., C.P.06500
Telephone: +52 (55) 5284-0500
Facsimile: +52 (55) 5286-1277
URL: https://www.mitsui.com/mx/en/

---

President

Makoto Saito

---

Number of Employees
95
(as of March 31, 2020)