Mitsui de Mexico, S. de R.L. de C.V.
Our Business
Projects & Infrastructure
Business Areas
Power Generation
Mitsui develops and participates in power generation projects including combined cycle and renewable energy plants such as solar and wind, and we also operate and maintain them. As a track record, Mitsui has been the No.2 IPP (Independent Power Producer) in Mexico until November 2022.
Oil and Gas
Mitsui develops energy infrastructure projects associated with oil and gas, refineries, LNG (Liquefied Natural Gas) receiving terminals, gas pipelines, chemical and petrochemical plants.
Water
Mitsui owns and operates projects related to water, such as potabilization, wastewater treatment or desalination plants for federal water commission, municipal water commission and industrial customer of various sectors. As a single plant with a capacity of 3.6millions tons per day, the Atotonilco wastewater treatment plant is the world's largest wastewater treatment facility, treating about 60% of the wastewater produced from Mexico City metropolitan area which has a population of over 20 million.
Others
Projects related to the development of basic industries such as steel and non-metal minerals plants as well as public infrastructure such as digital infrastructure, airports, and ports.
Main Businesses
Mitsui develops projects in strategic industrial fields through alliances with investment partners with a significant market presence, engineering and construction companies, manufacturers; and pursue high profitability through mitigation and management of various risks during the construction and during operation and maintenance stages.

Mitsui structures projects through its global network and develops sophisticated financial structures for the construction, operation and maintenance in the long term. Mitsui is fully familiar with BOT (Build, Operate and Transfer), BOO (Build, Operate and Own), PPP (Public, Private, Partnership) and the FTK (Full Turn Key) terms, which are common in the development of diversified projects.
Compañía de Generación Valladolid
In June 2006, Compañía de Generación Valladolid (50% owned by Mitsui) started operations of a 525-MW combined cycle plant which was built at Valladolid, Yucatan state. The plant operates under the Independent Power Producer (IPP) scheme and delivers its production to Comisión Federal de Electricidad (CFE).
Mitsui & Co. Infrastructure Solutions - MIT Infra
In April 2022, Mitsui integrated its 2 important subsidiaries, Mitsui & Co. Power Development and Management Americas (MPA)(*1) and Atlatec(*2), and launched "Mitsui& Co. Infrastructure Solutions" aiming to be a one-stop infrastructure solution provider including power generation, power retail sales, water treatment, cogeneration and energy management.


*1: Mitsui & Co. Power Development and Management Americas (MPA)
In December 2009, Mitsui acquired five more combined-cycle generation plants and one gas pipeline located in the northwest region of Mexico. MPA (100% owned by Mitsui) engages in asset management of the said assets of a total capacity of 2,233 MW and new business development.
2*: Atlatec
The company headquartered in Monterrey was acquired in July 2008. Atlatec's core business consists of 1) wastewater treatment/potable water BOT(Build, Operate and Transfer) projects for Federal/State Water Commissions, and 2) EPC (Engineering, Procurement, and Construction), and O&M (Operation and Maintenance) projects for industrial and commercial clients of various sectors (steel, automotive, beer, food, beverage, chemical, glass, paper etc.).


KMS LNG Terminal
In May 2012 Mitsui began operation of the LNG receiving terminal of KMS, located at Manzanillo (on the Pacific coast), Colima State. This is under BOO scheme, and has a regasification capacity of 500mmcfd.
Naturgy México
In September 2012, Mitsui participated 15% of the largest gas distributor in Mexico: Naturgy México (a subsidiary of a Spanish group), which delivers natural gas to domestic, industrial and commercial users in large cities such as Mexico City and Monterrey.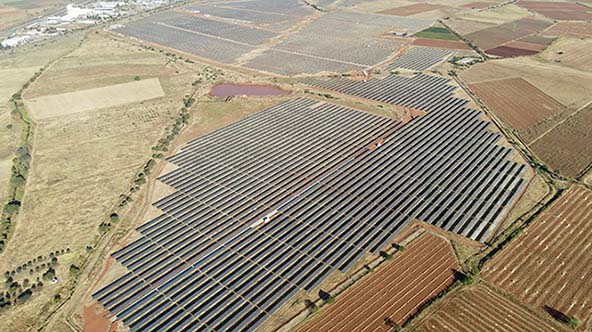 Calera solar project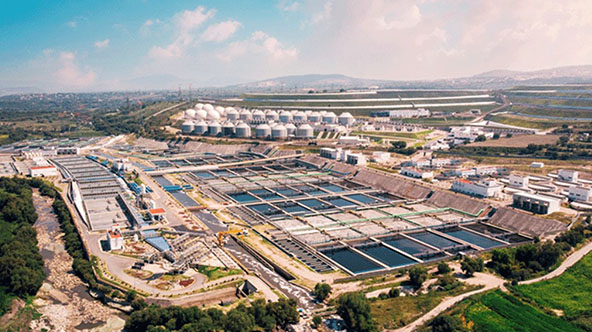 Atotonilco wastewater treatment plant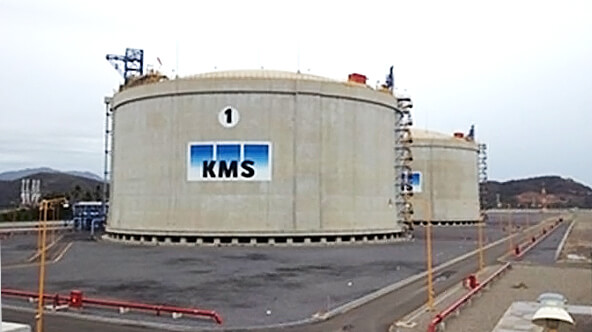 Manzanillo LNG terminal