Mitsui de Mexico, S. de R.L. de C.V.
Our Business
Iron & Steel Products
Business Areas
Finished and semi-finished steel products
Semi-finished steel products (plates, sheets, etc.), flat rolled steel products (hot rolled steel, cold rolled steel products, coated steels, electrolytic tin, electro galvanized steel, etc.), tubular products, pipes, wire rods, plates, automotive steel, special steels, stainless steel and others.
Investments in companies related with iron and steel production.
Investments and strategic alliances with service centers (processing, transportation, storage and distribution operations).
Main Businesses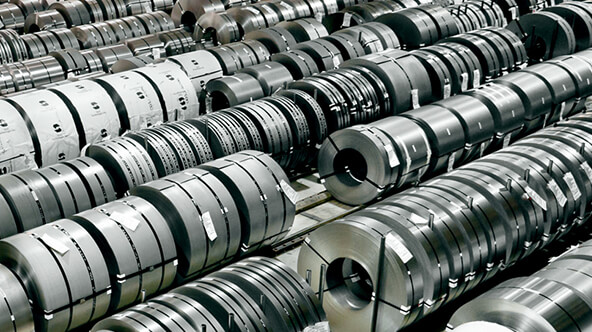 Mitsui de México has been a leader supplier in the Mexican market specialized in the commercialization of steel products, establishing processes in each stage of the value chain, in inventory management, as well as the creation of value through investment activities related to steel. Mitsui de México keeps ventures with steel manufacturers at world level and with the main service centers in Mexico to provide customers with the best support.
Our business is focused on the following basic operations:
Contact with steel manufacturers around the world
Definition of the best logistic route
Importation and customs procedures
Storage
Distribution and JIT deliveries
Financing
Customer Service (Technical)
Mitsui de México knows that business relationships are critical, that is why the company has selected strategic partners to develop the best ways to supply customers with the best products meeting their requirements, and thus Mitsui has made important investments in North America, having in mind the benefit of customers in the Mexican market.
Steel Technologies LLC (Steel Tech)
Acquired in June 2007, Steel Tech is a service center with more than 20 steel processing plants in North America. Steel Tech processes flat rolled steel products and offers a wide range of added-value services, including cutting, pickling, cold-tape processing and automotive punching, in addition to be oriented to a wide range of steel consuming industries. The main customers are Mexican car manufacturing plants and suppliers of spare parts related to this industry.

In April 2010, Mitsui USA founded NuMit LLC (NuMit), a joint venture (50/50) with Nucor Corporation to operate a processing network of flat rolled steel products and other projects related to North American consumers, and other developments to achieve international investment opportunities related to steel. Mitsui USA cooperate with Steel Tech in NuMit, and will use resources from this company to expand new investments.
With the advantage of having an established infrastructure mainly for the automotive industry, Mitsui de México also channels its efforts toward other market niches, such as sale and distribution of products for the construction of energy generation plants and steel used for the manufacturing of components for oil-extracting industries.