Mitsui & Co. Italia S.p.A.
About Us
Message from the President & CEO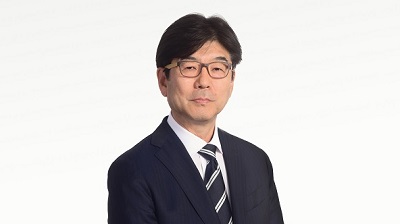 President & CEO
Junichi Shibuta
Thank you for your visit to our site. Please let me briefly explain who we are. Mitsui & Co. Italia S.p.A was officially established in 1969 in Milan as a subsidiary of Mitsui & Co., Ltd. One of the top leading Japanese trading and investing companies. Since then, we have been creating and developing various businesses, in a broad range of industries such as Fashion, Food, Pharmaceuticals, Chemicals, Infrastructure, Machinery, General Merchandise and ICT related in close collaboration with our reliable partners located in Italy, Japan and in several countries worldwide.
Our core strengths are the people, a well-established global-network and accumulated experience through various different types of business in wide range of industrial sectors.
"Challenge & Innovation" is our motto: we are keen to improve our people's life quality.
Today we live in a time of turbulent changes: Italy, as well as most of other countries, is involved in a period of financial trouble and challenges. On the other hand, Italy has a solid industrial infrastructure and Italian people are famous for their creativity and passion, which really helps in adapting to sudden changes. There are huge business opportunities for Italy and Italian companies and we believe that our solution-providing functions for globalized business are fundamental especially in this period.
I have been excited to lead the company since 2018 and I am fully committed to do my best to create and develop numerous business chances, fostering the people to make the World a better place for everyone. We are looking forward to start working jointly with you.
Sincerely yours,
Jun-ichi Shibuta