Mitsui & Co. Italia S.p.A.
Our Business
Fashion & Textile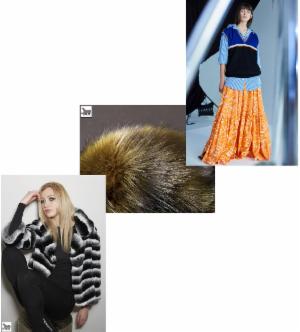 Mitsui group is involved in Fashion and Textile business for decades. Located in Milan, the centre of fashion, Mitsui & Co. Italia S.p.A. has been one of the most important branches of Mitsui group for this sector.
Mitsui & Co. Italia operates in two main fields: material distribution and brand business.
Regarding material business, we handle high performance materials and luxury faux fur from Asia, in European market. Thanks to its long-lasting trading experience in import-export operations and its strong connections in the field, we can provide the highest quality products and flexible logistic service.
For brand business, we supply garments and accessories of Italian brands to Asian markets. Mitsui group has branches in Asia where the market is expanding rapidly. In collaboration with local branches, Mitsui & Co. Italia supports new market development for Italian and other European brands.
For inquiries please contact: miltt@dg.mitsui.com
Our products:
High Performance Materials
| Categories | Description and Main Use | Country of Origin |
| --- | --- | --- |
| High-Performance Conductive Fibre | Static Elictricity Controller for carpets, uniforms,​ protective wear,​ artificial grass and various industrial applications | Japan |
| Highly efficient dust controller fabric | Untidust wiping fabric and clothes for super clean rooms, technology, eyewear and equipments | Japan |
| Polyvinylidene chloride (PVDC) fibre | Mono filament and multi filament for various industrial applications and filtration | Japan |
| Polyvynil alchool (PVOH) fibre | Staple fibre, spun yarn, short-cut fibre and filament for industrial applications such as reinforcement of rubber and plastics, construction industry and ropes | Japan |
| Polyvynil alchool (PVOH) fibre | Special reinforcing agent for cement, in the spinning of natural fibres and in water soluble non-woven fabrics. Available in water-soluble type and insoluble type for high-strength applications. | Japan |
| Non-woven 100% PET filter paper | Base sheets for membrane used for seawater desalination and water purification​ processes | Japan |
| Polylactic acid spunbonded fabric | Bio-based, long lasting non-woven products for agricultural applications, construction and related industries | Thailand |
| Rayon viscose fibre | Acidic viscose rayon fibre with kneaded carboxyl-based functional agents for spinning and no woven fabric apt to pH value control, deodorizing effect, moisture adsorption and desorption performance | Japan |
| PVA fibre | Staple fibre with flame retardant and low thermal conductivity performance for protective clothing application | Japan |
Fabric for Fashion
Categories
Product
Description and Main Use
Country of Origin
FAUX FUR FABRIC
Tissavel™

Knitted fabrics (circular looms, modified Raschel looms and BOA knitting) with advanced finishing technique for luxury

fashion

and home living applications.
Web site:

http:

/

/tissavel-fur.com

China and Japan