Mitsui & Co. (Canada) Ltd.
Sustainability
Mitsui Canada Foundation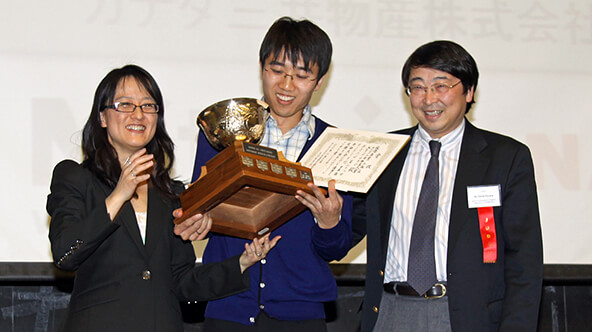 Mitsui & Co. (Canada) Ltd., the Canadian subsidiary of Mitsui & Co. Ltd., commemorated 25 years of successful activity in October of 1981. Upon that time, Mitsui Canada established The Mitsui Canada Foundation.
The foundation's purpose, stated at inauguration, is to further the understanding and friendly relations between the people of Canada and the people of Japan. To date, the Foundation has sponsored activities and projects in the areas of education, culture and bilateral exchange between Canada and Japan within the community.
The activities of the Mitsui Canada Foundation reflect a sincere belief that good corporate citizenship expresses not only Mitsui's responsibility to the community in which it operates, but that it is also a good and sounds investment into Canada's future.
Education
PTJC (Prince Takamado Japan Centre) -University of Alberta; "Canada National & Provincial Japanese Speech Contests"
Canadian Association for Japanese Language Education (CAJLE), SHOKOKAI Annual conference; "Assessing proficiency and the teacher's role in supporting student's learning"
University of British Columbia; Centre for Asian Studies (UBC)
University of Alberta, Prince Takamado Japan Centre for Teaching and Research (PTJC); Department of East Asian Studies
Queens University; Japanese Language Program
McGill University; Department of East Asian Studies
University of Calgary; Center on Japanese Language
University of Toronto, Japanese Language Program, Department of East Asian Studies; "Mitsui Foundation Scholarship Fund"
Canada-Japan Trade Symposium, Canadian Chamber of Commerce; "Bilateral trade and economic relationship"
Community & Welfare
Japanese Canadian Culture Center (JCCC); "Promotion of cultural exchange between Japan and Canada"
Toronto Momiji Health Centre; "Assisted living and community programs for seniors from Japanese Canadian and other backgrounds"
Tonarigumi; "Senior programs for sharing and celebrating Japanese culture"