Mitsui & Co. (Canada) Ltd.
About Us
Corporate Profile
Mitsui & Co. (Canada) Ltd.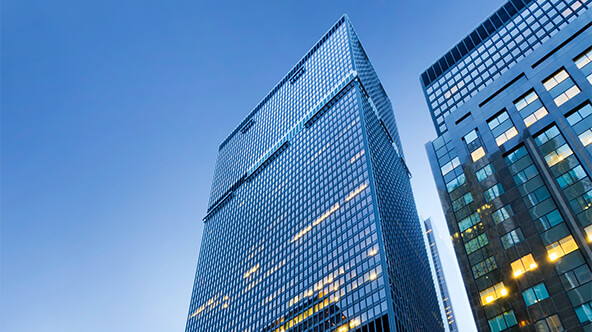 Mitsui & Co. (Canada) Ltd. is the wholly-owned Canadian subsidiary of Mitsui & Co., Ltd., one of the world's most diversified trading, investment and services enterprises.
Since the former Mitsui & Co. (Canada) Ltd. incorporated in 1956, we have a long history in Canada. Today, with 3 offices in Toronto, Vancouver and Calgary, we manage a diverse portfolio of businesses in various sectors including energy, mineral and metals resources, food, steel, chemicals, automotive, machinery and IT. We are engaged in, but not limited to, business investment, import, export, off-shore trade, finance, logistics in the sectors.
Our activities are supported by a global network of 145 offices in 66 countries/regions and 410 subsidiaries/associated companies worldwide. This global presence allows us to gather market intelligence from around the world, identify new business opportunities and create new trade flows.
Corporate Mission, Vision and Values
<Mitsui & Co.'s. Mission>

Strive to contribute to the creation of a future where the aspirations of the people can be fulfilled.
<Mitsui & Co.'s. Vision>

Aim to become a global business enabler that can meet the needs of our customers throughout the world.
<Mitsui & Co.'s. Values>

Build trust with fairness and humility.
Aspire to set high standards and to contribute to society.
Embrace the challenge of continuous innovation.
Foster a culture of open-mindedness.
Strive to develop others and oneself to achieve full potential.
Name
Mitsui & Co. (Canada) Ltd.
Date of Establishment
September 12, 1956
Head Office

TD Bank Tower, 66 Wellington Street West
Suite 3510, P.O. Box 306
Toronto, Ontario, Canada, M5K 1K2
Telephone: (1-416) 365-3800
Facsimile: (1-416) 865-0235
URL: https://www.mitsui.com/ca/en/

---

President

Tatsuji Hidaka

---

Number of Employees
46
(as of February 14, 2022)