Mitsui & Co. Europe PLC
About Us
Corporate Profile
MITSUI & CO. EUROPE PLC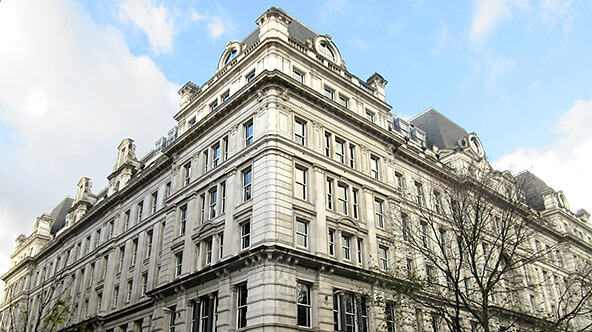 Mitsui & Co. Europe Plc (Mitsui Europe), incorporated in 1987, manages Mitsui & Co.'s overall business activities in Europe, the Middle East and Africa (EMEA). Its head office is situated in the heart of London, acting as the center of a network of more than 35 offices in around 31 countries.
In cooperation with Mitsui & Co.'s global operating locations, network and information resources, Mitsui Europe multilaterally pursues a broad variety of business projects that range from product sales, worldwide logistics, financing and equity investment to major international infrastructure developments, in the following fields: Iron & Steel Products, Mineral & Metal Resources, Infrastructure Projects, Mobility Business, Chemicals, Energy, Foods & Retail Business, Consumer Services, Innovation & Corporate Development.
Since April 2005, Mitsui Europe has been working under the Business Division System, a business operation structure under which divisional operating officers take responsibility for a product or service throughout the region. This system allocates resources accordingly, creating efficient and competitive operations, while still allowing for the continued expansion and diversification of business fields throughout the region, increasing Mitsui's geographical scale and the reach of its activities.
Mitsui Europe is committed to sustainable growth and good corporate citizenship. The company's operations are guided by environmental and social accountability, as well as respect for all stakeholders, including the communities surrounding our business activities.
Name
Mitsui & Co. Europe PLC
Date of Establishment
1987
Head Office

8th and 9th Floors, 1 St. Martin's Le Grand, London EC1A 4AS, United Kingdom
Telephone: +44 (0) 207 822 0321
URL: https://www.mitsui.com/eu/en/

---

Common Stock
EUR 148,120
Number of Employees
350