Main Contents
Mitsui & Co., Ltd. ("Mitsui", head office: Tokyo; President and CEO: Masami Iijima) has completed the building development of the Nakano-Shokai Tatsumi Center as a joint build-to-suit project of a warehouse with Mitsubishi Estate Co., Ltd. (head office: Tokyo; President and CEO: Mr. Hirotaka Sugiyama).
The Nakano-Shokai Tatsumi Center is located close to the Tokyo Metropolitan area, the port facilities of Tokyo Bay and Haneda Airport. It also offers superior access from the Bayshore Route and other modes of public transportation.
The design of the building focuses on improving efficiency, as it has a bilateral berth that enables clients to smoothly undertake storage and retrieval.
Mitsui is involved in the operation of the first Japanese industrial REIT and private funds in addition to build-to-suit development of warehouses.
Mitsui continues to pursue business opportunities in development of warehouses, especially in the Asia Pacific region, including Japan, based on its expertise and global network.
Exterior appearance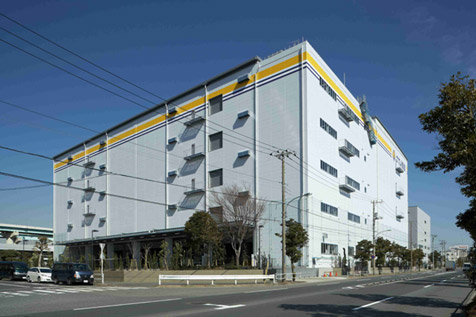 Outline
Name of property
Nakano-Shokai Tatsumi Center
Address
8-5, Tatsumi 3-chome, Koto-ku, Tokyo
Net Land Area
9,939.01m2
Gross floor Area
31,533.50m2
Building Structure
Steel-framed reinforced concrete construction/5F
Floor load
1.5t/m2
Ceiling height
5.5m/floor (5th floor/3.5m)
Delivery equipment
Passenger lift (capacity: 15passengers) x 2
Freight elevator (capacity: 3.5t) x 6
Vertical conveyor (capacity: 1.0t) x 2
Property use
Warehouse, freight handling area, office, parking
Designer/Constructor
Kajima Corporation
Construction period
April 15,2011 - February 29, 2012
Map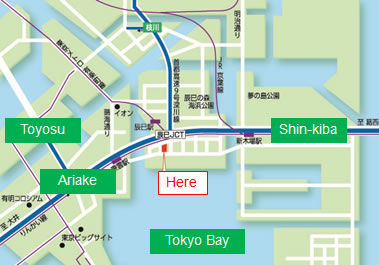 Notice:
This announcement contains forward-looking statements. These forward-looking statements are based on Mitsui's current assumptions, expectations and beliefs in light of the information currently available to it and involve known and unknown risks, uncertainties and other factors. Such risks, uncertainties and other factors may cause Mitsui's actual results, financial position or cash flows to be materially different from any future results, financial position or cash flows expressed or implied by these forward-looking statements. These risks, uncertainties and other factors referred to above include, but are not limited to, those contained in Mitsui's latest Annual Securities Report and Quarterly Securities Report, and Mitsui undertakes no obligation to publicly update or revise any forward-looking statements.
This announcement is published in order to publicly announce specific facts stated above, and does not constitute a solicitation of investments or any similar act inside or outside of Japan, regarding the shares, bonds or other securities issued by us.