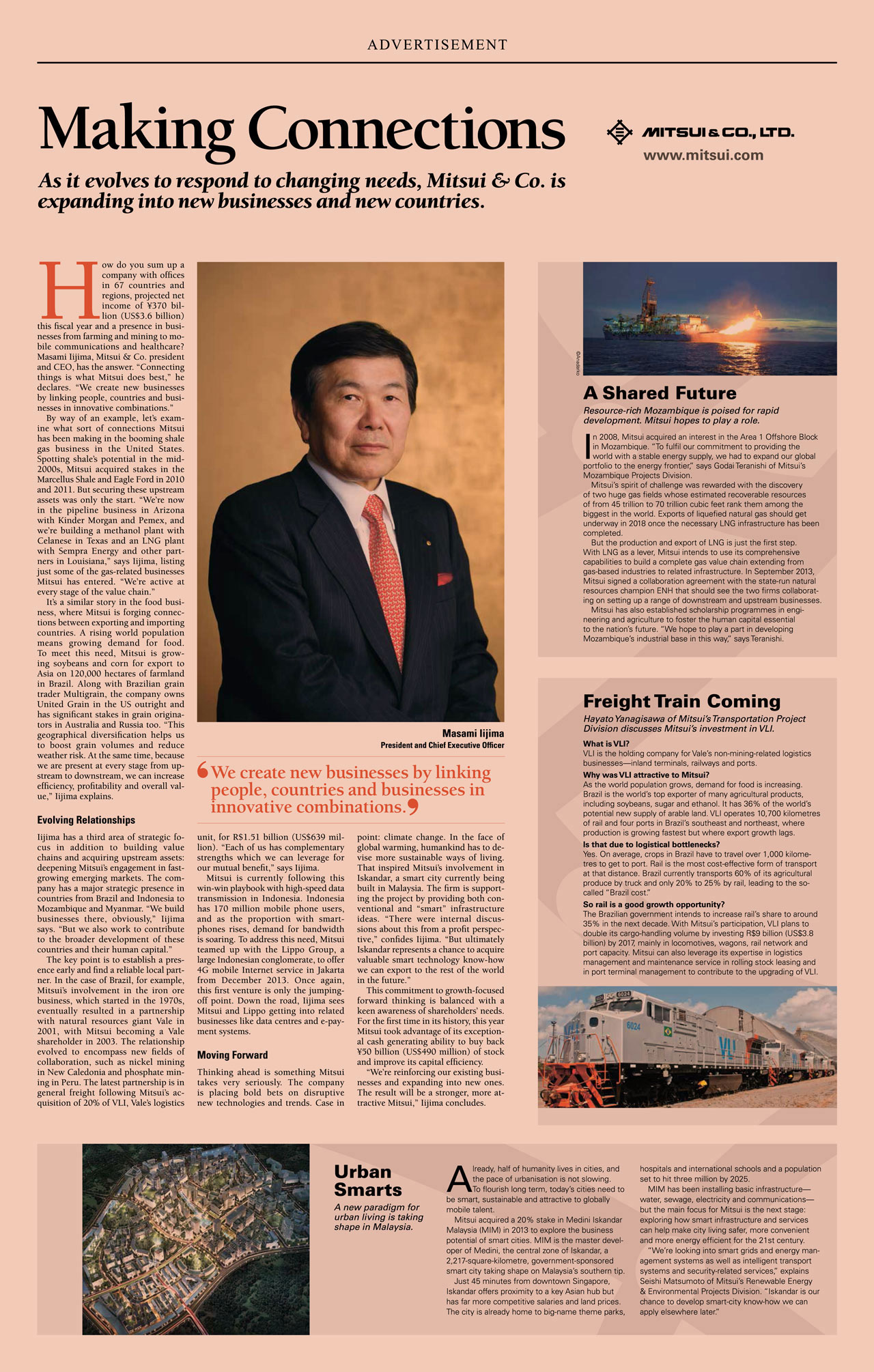 Making Connections

As it evolves to respond to changing needs, Mitsui & Co. is expanding into new businesses and new countries.

How do you sum up a company with offices in 67 countries and regions, projected net income of ¥370 billion (US$3.6 billion) this fiscal year and a presence in businesses from farming and mining to mobile communications and healthcare? Masami Iijima, Mitsui & Co. president and CEO, has the answer. "Connecting things is what Mitsui does best," he declares. "We create new businesses by linking people, countries and businesses in innovative combinations."
By way of an example, let's examine what sort of connections Mitsui has been making in the booming shale gas business in the United States. Spotting shale's potential in the mid-2000s, Mitsui acquired stakes in the Marcellus Shale and Eagle Ford in 2010 and 2011. But securing these upstream assets was only the start. "We're now in the pipeline business in Arizona with Kinder Morgan and Pemex, and we're building a methanol plant with Celanese in Texas and an LNG plant with Sempra Energy and other partners in Louisiana," says Iijima, listing just some of the gas-related businesses Mitsui has entered. "We're active at every stage of the value chain."
It's a similar story in the food business, where Mitsui is forging connections between exporting and importing countries. A rising world population means growing demand for food. To meet this need, Mitsui is growing soybeans and corn for export to Asia on 120,000 hectares of farmland in Brazil. Along with Brazilian grain trader Multigrain, the company owns United Grain in the US outright and has significant stakes in grain originators in Australia and Russia too. "This geographical diversification helps us to boost grain volumes and reduce weather risk. At the same time, because we are present at every stage from upstream to downstream, we can increase efficiency, profitability and overall value," Iijima explains.
EVOLVING RELATIONSHIPS
Iijima has a third area of strategic focus in addition to building value chains and acquiring upstream assets: deepening Mitsui's engagement in fast-growing emerging markets. The company has a major strategic presence in countries from Brazil and Indonesia to Mozambique and Myanmar. "We build businesses there, obviously," Iijima says. "But we also work to contribute to the broader development of these countries and their human capital."
The key point is to establish a presence early and find a reliable local partner. In the case of Brazil, for example, Mitsui's involvement in the iron ore business, which started in the 1970s, eventually resulted in a partnership with natural resources giant Vale in 2001, with Mitsui becoming a Vale shareholder in 2003. The relationship evolved to encompass new fields of collaboration, such as nickel mining in New Caledonia and phosphate mining in Peru. The latest partnership is in general freight following Mitsui's acquisition of 20% of VLI, Vale's logistics unit, for R$1.51 billion (US$639 million). "Each of us has complementary strengths which we can leverage for our mutual benefit," says Iijima.
Mitsui is currently following this win-win playbook with high-speed data transmission in Indonesia. Indonesia has 170 million mobile phone users, and as the proportion with smartphones rises, demand for bandwidth is soaring. To address this need, Mitsui teamed up with the Lippo Group, a large Indonesian conglomerate, to offer 4G mobile Internet service in Jakarta from December 2013. Once again, this first venture is only the jumping-off point. Down the road, Iijima sees Mitsui and Lippo getting into related businesses like data centres and e-payment systems.
MOVING FORWARD
Thinking ahead is something Mitsui takes very seriously. The company is placing bold bets on disruptive new technologies and trends. Case in point: climate change. In the face of global warming, humankind has to devise more sustainable ways of living. That inspired Mitsui's involvement in Iskandar, a smart city currently being built in Malaysia. The firm is supporting the project by providing both conventional and "smart" infrastructure ideas. "There were internal discussions about this from a profit perspective," confides Iijima. "But ultimately Iskandar represents a chance to acquire valuable smart technology know-how we can export to the rest of the world in the future."
This commitment to growth-focused forward thinking is balanced with a keen awareness of shareholders' needs. For the first time in its history, this year Mitsui took advantage of its exceptional cash generating ability to buy back ¥50 billion(US$490 million) of stock and improve its capital efficiency.
We're reinforcing our existing businesses and expanding into new ones. The result will be a stronger, more attractive Mitsui," Iijima concludes.
A Shared Future
Resource-rich Mozambique is poised for rapid development. Mitsui hopes to play a role.

In 2008, Mitsui acquired an interest in the Area 1 Offshore Block in Mozambique. "To fulfil our commitment to providing the world with a stable energy supply, we had to expand our global portfolio to the energy frontier," says Godai Teranishi of Mitsui's Mozambique Projects Division.
Mitsui's spirit of challenge was rewarded with the discovery of two huge gas fields whose estimated recoverable resources of from 45 trilllion to 70 trillion cubic feet rank them among the biggest in the world. Exports of liquefied natural gas should get underway in 2018 once the necessary LNG infrastructure has been completed.
But the production and export of LNG is just the first step. With LNG as a lever, Mitsui intends to use its comprehensive capabilities to build a complete gas value chain extending from gas-based industries to related infrastructure. In September 2013, Mitsui signed a collaboration agreement with the state-run natural resources champion ENH that should see the two firms collaborating on setting up a range of downstream and upstream businesses.
Mitsui has also established scholarship programmes in engineering and agriculture to foster the human capital essential to the nation's future. "We hope to play a part in developing Mozambique's industrial base in this way," says Teranishi.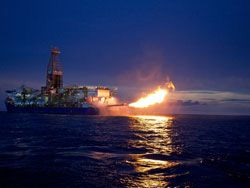 Urban Smarts
A new paradigm for urban living is taking shape in Malaysia.

Already half of humanity lives in cities, and the pace of urbanisation is not slowing. To flourish long term, today's cities need to be smart, sustainable and attractive to globally mobile talent.
Mitsui acquired a 20% stake in Medini Iskandar Malaysia (MIM) in 2013 to explore the business potential of smart cities. MIM is the master developer of Medini, the central zone of Iskandar, a 2,217-square-kilometre, government-sponsored smart city taking shape on Malaysia's southern tip.
Just 45 minutes from downtown Singapore, Iskandar offers proximity to a key Asian hub but has far more competitive salaries and land prices. The city is already home to big-name theme parks, hospitals and international schools and a population set to hit three million by 2025.
MIM has been installing basic infrastructure—water, sewage, electricity and communications—but the main focus for Mitsui is the next stage: exploring how smart infrastructure and services can help make city living safer, more convenient and more energy efficient for the 21st century.
"We're looking into smart grids and energy management systems as well as intelligent transport systems and security-related services," explains Seishi Matsumoto of Mitsui's Renewable Energy & Environmental Projects Division. "Iskandar is our chance to develop smart-city know-how we can apply elsewhere later."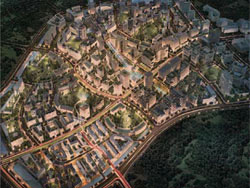 Freight Train Coming
Hayato Yanagisawa of Mitsui's Transportation Project Division. discusses Mitsui's investment in VLI.

MWhat is VLI?

VLI is the holding company for Vale's non-mining-related logistics businesses—inland terminals, railways and ports.
Why was VLI attractive to Mitsui?

As the world population grows, demand for food is increasing. Brazil is the world's top exporter of many agricultural products including soybeans, sugar and ethanol. It has 36% of the world's potential new supply of arable land. VLI operates 10,700 kilometres of rail and four ports in Brazil's southeast and northeast, where production is growing fastest but where export growth lags.
Is that due to logistical bottlenecks?

Yes. On average, crops in Brazil have to travel over 1,000 kilometres to get to port. Rail is the most cost-effective form of transport at that distance. Brazil currently transports 60% of its agricultural produce by truck and only 20% to 25% by rail, leading to the so-called "Brazil cost."
So rail is a good growth opportunity?

The Brazilian government intends to increase rail's share to around 35% in the next decade. With Mitsui's participation, VLI plans to double its cargo-handling volume by investing R$9 billion(US$3.8 billion) by 2017, mainly in locomotives, wagons, rail network and port capacity. Mitsui can also leverage its expertise in logistics management and maintenance service in rolling stock leasing and in port terminal management to contribute to the upgrading of VLI.