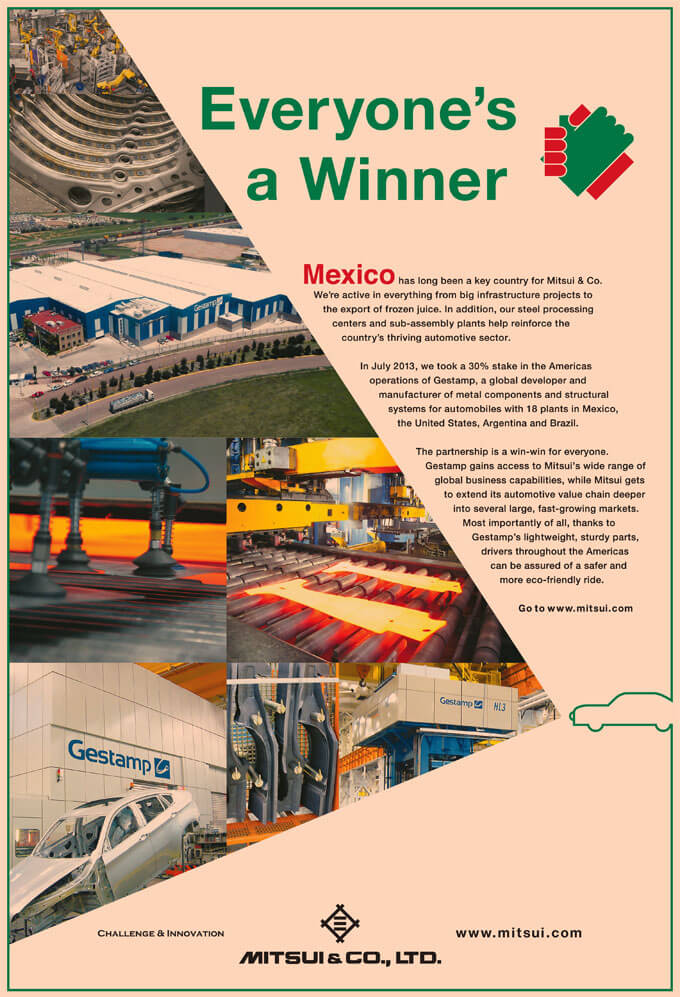 Mexicohas long been a key country for Mitsui & Co. We're active in everything from big infrastructure projects to the export of frozen juice. In addition, our steel processing centers and sub-assembly plants help reinforce the country's thriving automotive sector.
In July 2013, we took a 30% stake in the Americas operations of Gestamp, a global developer and manufacturer of metal components and structural systems for automobiles with 18 plants in Mexico, the United States, Argentina and Brazil.
The partnership is a win-win for everyone. Gestamp gains access to Mitsui's wide range of global business capabilities, while Mitsui gets to extend its automotive value chain deeper into several large, fast-growing markets. Most importantly of all, thanks to Gestamp's lightweight, sturdy parts, drivers throughout the Americas can be assured of a safer and more eco-friendly ride.