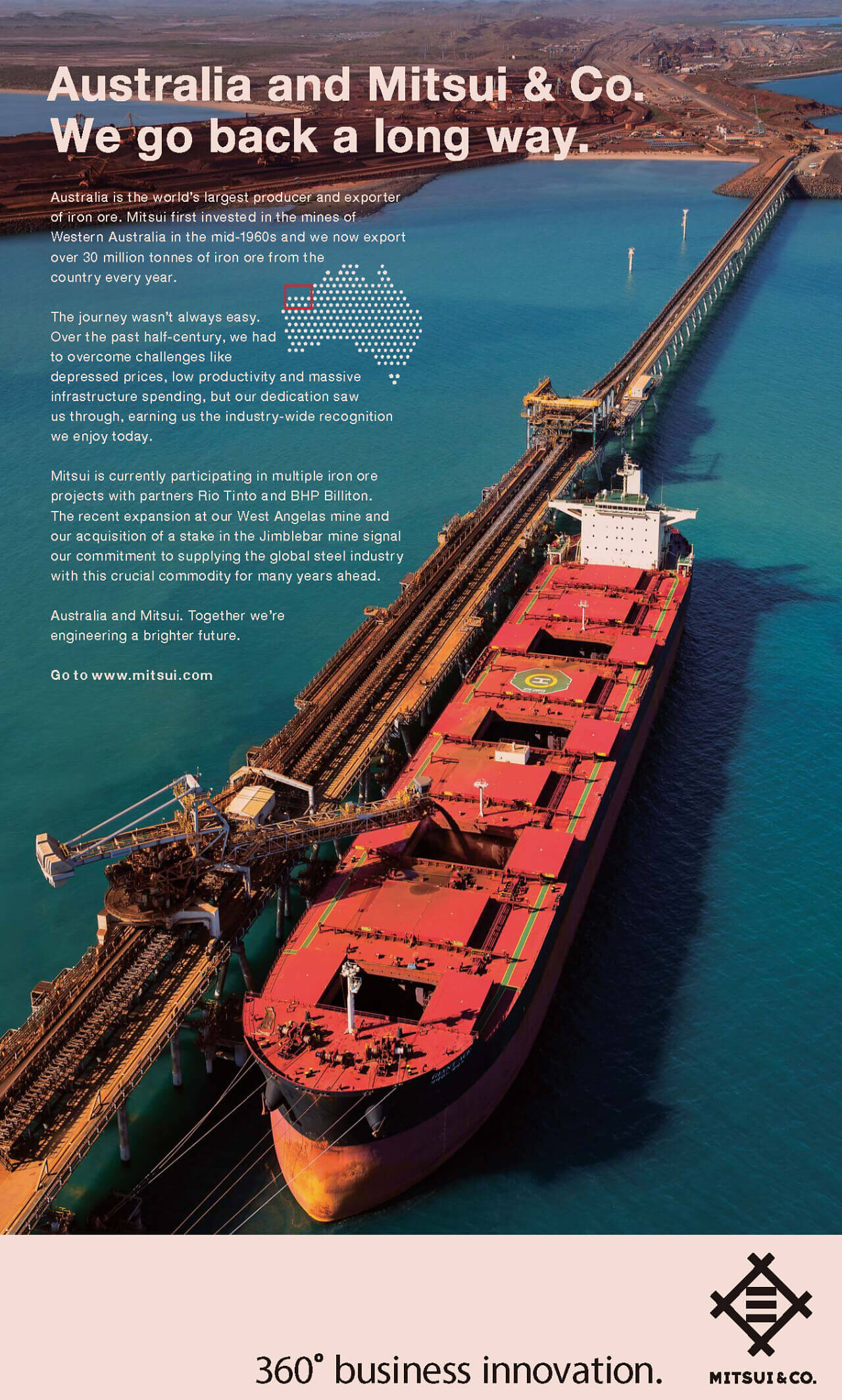 Australia is the world's largest producer and exporter of iron ore. Mitsui first invested in the mines of Western Australia in the mid-1960s and we now export over 30 million tonnes of iron ore from the country every year.
The journey wasn't always easy. Over the past half-century, we had to overcome challenges like depressed prices, low productivity and massive infrastructure spending, but our dedication saw us through, earning us the industry-wide recognition we enjoy today.
Mitsui is currently participating in multiple iron ore projects with partners Rio Tinto and BHP Billiton. The recent expansion at our West Angelas mine and our acquisition of a stake in the Jimblebar mine signal our commitment to supplying the global steel industry with this crucial commodity for many years ahead.
Australia and Mitsui. Together we're engineering a brighter future.