Mitsui & Co. (Brasil) S.A.
The Mitsui Foundation sponsored a workshop of UTokyo Forum at USP
---
Main Contents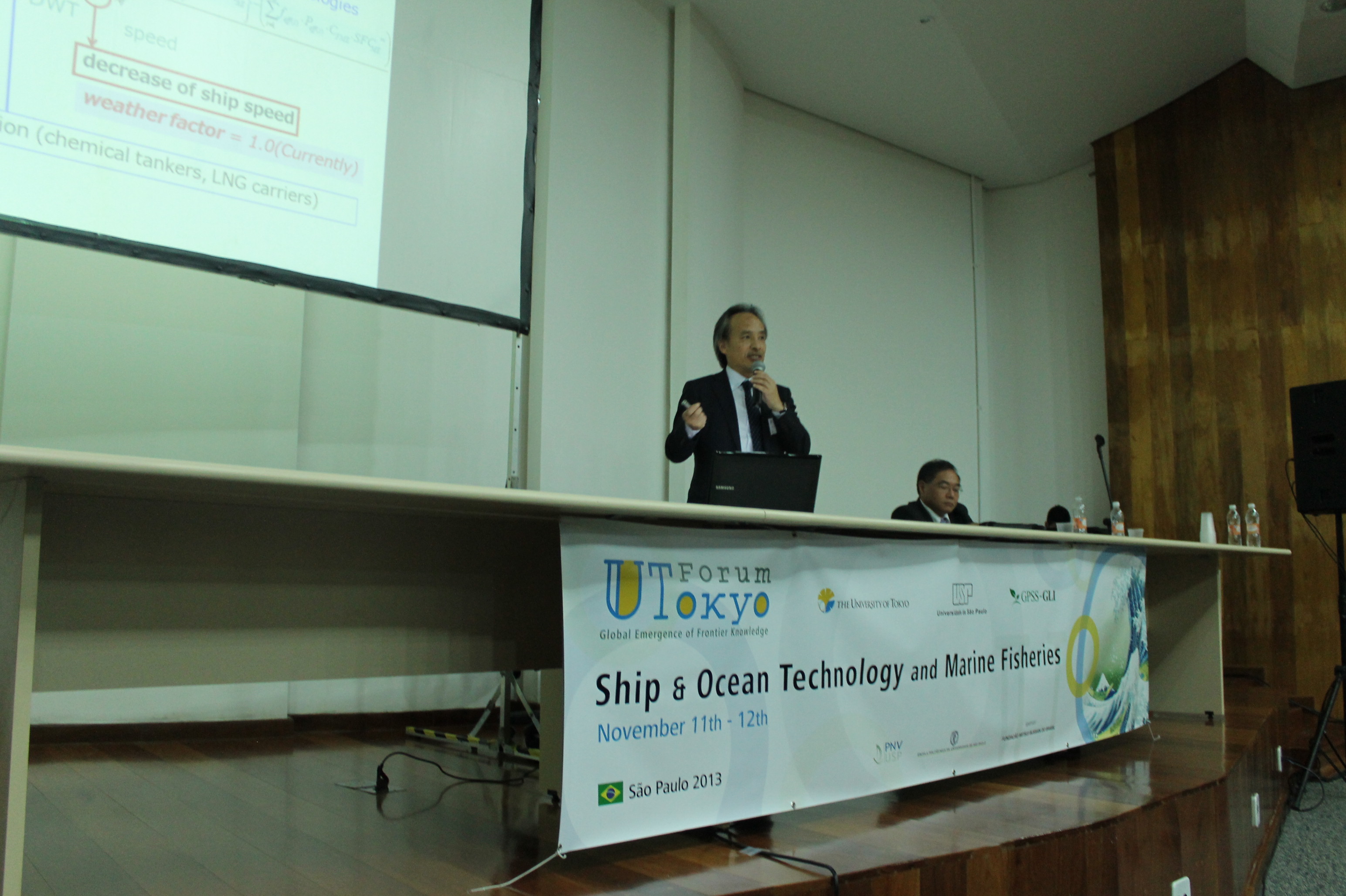 On 11 and 22 November 2013, the UTokyo Forum was hosted at University of Sao Paulo (USP) with the theme of Global Emergence of Frontier Knowledge. On this occasion, the Mitsui Foundation co-sponsored a workshop on Ship & Ocean Technology and Marine Fisheries, one of the 15 workshops held at the Forum. The workshop, organized by Prof. Nishimoto of USP and Prof. Takagi of of UTokyo, included more than 30 professors and researchers from both universities and Brazilian and Japanese companies such as Petrobras, Transpetro, IHI, Mitsubishi Heavy Industries.
Since 2013 Japanese universities and research institutions have started accepting Brazilian scholarship students who are funded by Brazilian government's Science without Borders Program. However, Japan is not attracting as many Brazilian scholarship students as US, Europe, China and South Korea. To promote Japanese technology to Brazilian students and encourage more to study in Japan, the Foundation decided to support the workshop in the science field this time. Particularly, the ship and ocean technology is an increasingly important field in Brazil as the country is embarking on the pre-salt oil development project which requires state-of-the-art technology in ship building and marine navigation.
The UTokyo Forum is held approximately every two years in close partnership with globally renowned academic institutions around the world, to promote academic and student exchange and introduce the latest research activities at University of Tokyo.