Sustainability Report
Sustainability Report 2017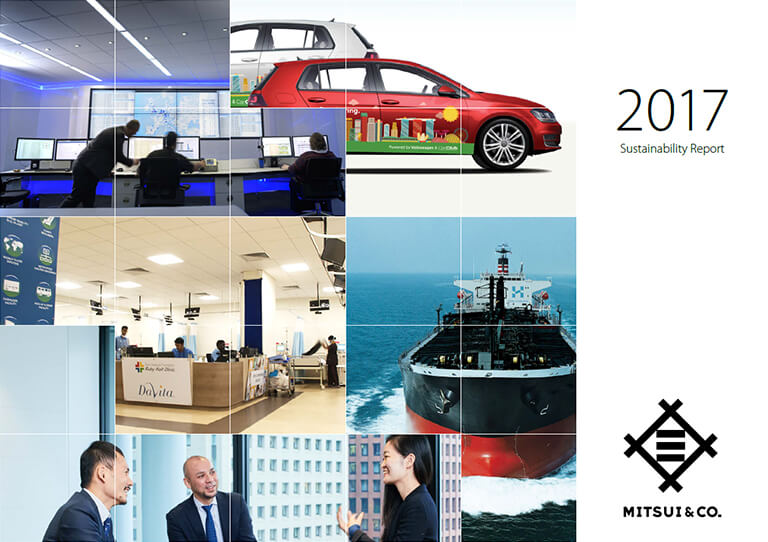 Interactive PDF (PDF 6.62MB)
*Depending on your computing environment, you may find that the interactive functions do not work or do not display properly. If you experience any trouble with the interactive PDF, please download the file shown below:
Please refer to our editorial policy here to learn about what Mitsui wishes to communicate to our stakeholders through our Sustainability Report, the report's scope of coverage, the period covered, and the referenced guidelines.
Mitsui's Sustainability Report will be provided in the PDF version. Click here to request copies of the various reports published by Mitsui, including Annual Report and Company Profile.
---